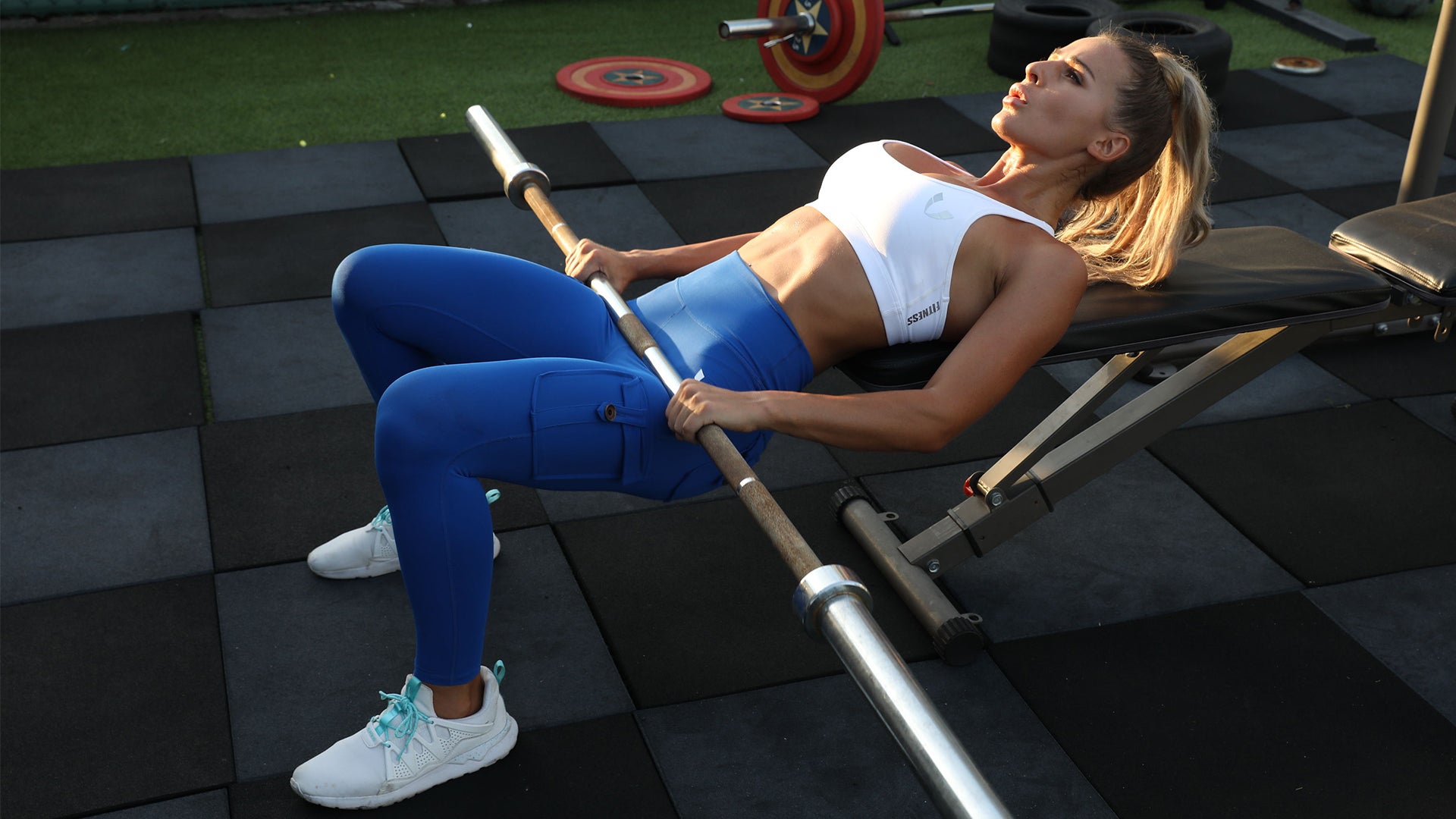 8 reasons you should have a home gym
Whether you live in a studio apartment or have an entire room dedicated to fitness, a home gym is perfect for any space. If you think investing in a home gym is a waste of time, then you are mistaken. You can get a complete workout, even if you don't have ample space to work out in. The primary function of a home gym is to encourage people, especially those looking for results, to work out regularly without the need to go to a gym. Home gyms can include everything from stair steppers and weights machines to treadmills and elliptical trainers. Here are the benefits of having a home gym:
1. A home gym will save your time and money
Not having to commute to a gym is money in your pocket. Many gyms charge an entrance fee, plus additional monthly dues, especially if you don't have a membership. Using a gym is also more expensive when it's inconvenient for the user. Having your gym will open the doors of opportunity and help you reach your fitness goals by saving you time and money. You will have time to work on your neglected muscle groups and get back in shape. A home gym will encourage you to stay healthy, reducing the risk of illness from sitting around all day.
2. You can workout anytime you want
Some people think they don't have enough time to visit a gym, so they don't exercise. You can get a full body workout with just 30 minutes of work and do not need to fix your schedule around the crowded gym times. You can complete your entire regimen while watching television or doing something important to you. A home gym is always available for you anytime; therefore, you can get in your workout at a time that works best for you.
3. Provides a personalized working environment
Nothing is more motivating than having your gym. You can work out however you want, and your equipment can make or break your workouts. It is unnecessary to use all the gym equipment if it does not fit your needs. Even if you only have a chair, step ladder, and a bench, you can still get in an intense workout on certain days. You will always be able to get in a solid workout because you have control.
4. You are not affected by bad weather conditions
You can work out when it's raining or snowing outside. You don't need to worry about getting stuck in traffic or dealing with poor weather conditions. A home gym is flexible and fits your busy schedule because it works for you, not against you. Also, you can work out at any point in the day, regardless of whether it's too hot or too cold. You can have your workout in the early morning or the late hours of the night without interruptions.
5. It is possible to customize the gymnasium
There are many different types of exercise equipment, and you can decide what you want to add to your gym. You can tailor it to your needs, whether cardio workouts or muscle-building exercises. You will have a space that will allow you to accomplish anything from weightlifting to stretching. Each person has different needs, and adding various equipment will aid in the complete workout you desire.
6. Anybody at home can use it
A home gym can be used by anyone as long as they know how to use the equipment. Nothing stops you from using the treadmill with a friend if they also have access. The only limit to who can use your home gym will be your imagination and what you have available in your space. Your family members can use it, and you do not have to worry about the safety or privacy of other people. You also don't have to keep incurring the costs of paying for each of them to attend a gym.
7. It helps you develop self-discipline
If you are dedicated to working out, you will get plenty of use out of your home gym. You will have a space to utilize your time and effort to work on your fitness goals. Getting in shape and staying healthy is a lifelong process; having the correct tools will make all the difference in the world. A home gym is an excellent tool that can help make positive changes in your life if you try to use it regularly. A home gym will also ensure that you dont miss any workouts; therefore, it will help develop a sense of discipline in your life.
8. The pandemic shouldn't worry you
Worrying about a pandemic in your area is unnecessary because you can still work out at home. The gym can continue to be a haven, and you will be able to avoid the nasty side effects of this disease. You can work out to your heart's content because there is no one else that is going to catch it from you. A home gym doesn't have to rely on other people for help or guidance. You need the determination and willpower to make the most of your equipment. A public gym can increase the chances of contracting the illness, but with a home gym, you have nothing to worry about because your gym isn't coming into contact with so many people. You will also be able to disinfect it regularly.
Conclusion
With a home gym, you can reach your fitness goals quicker and easier. You will have more time to yourself and the opportunity to exercise in your surroundings when you need it most. A home gym is a perfect choice if you can use or afford them, and people of all ages and backgrounds can take advantage of them. Everyone has different needs and goals so each person can choose many different types of home gyms. Choose the one best suited for your needs and begin the workout today. Go through the 8 reasons you should have a home gym to get more motivation and be determined to make a change for the better.