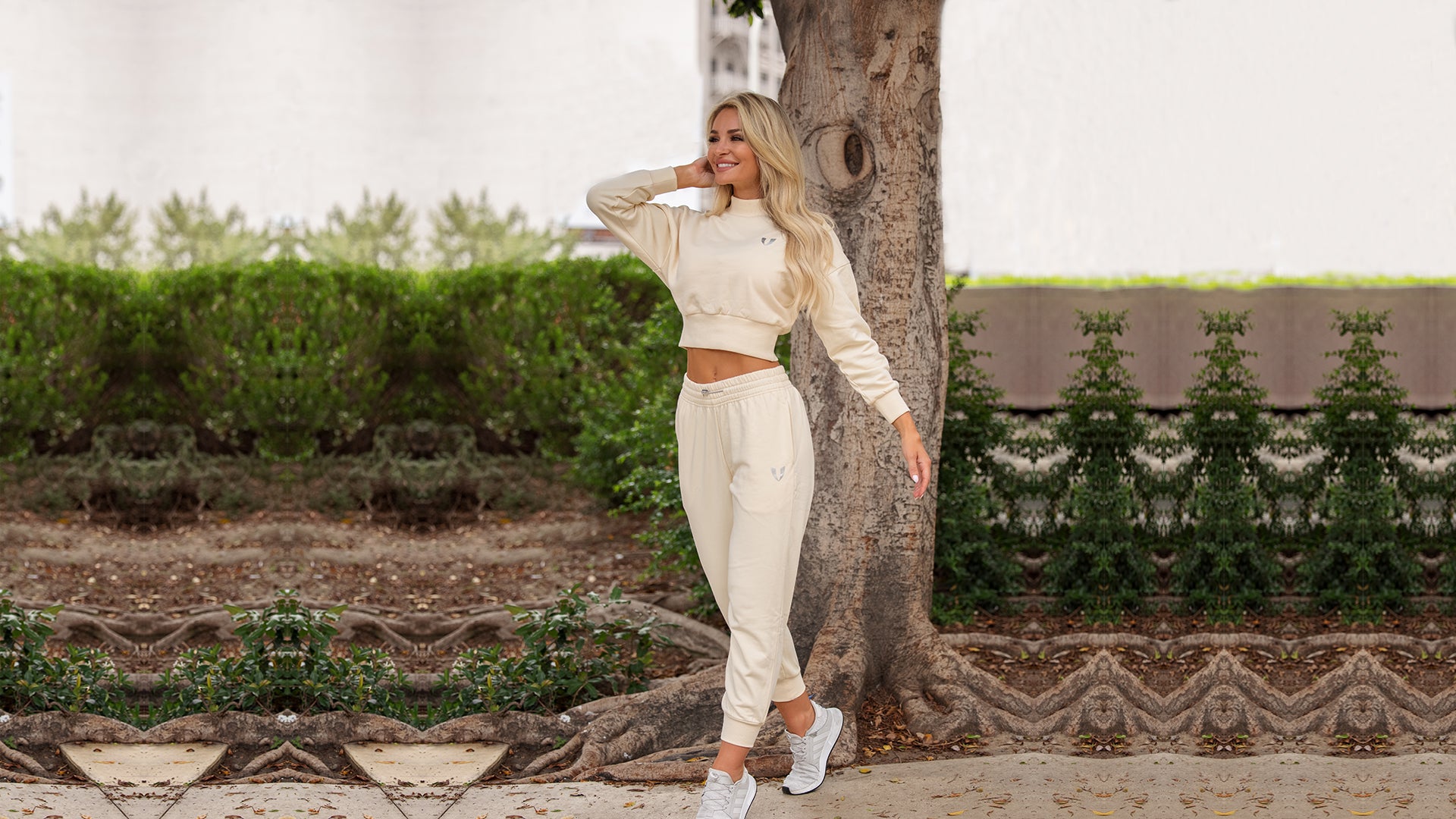 Picking comfortable clothes and gear for walking
Walking is a great exercise. Brisk walking for half an hour daily has been shown to have a number of benefits. Many people prefer walking as a form of exercise, as it doesn't require the special equipment that jogging does. The right attire and gear can make all the difference between an enjoyable walk and a miserable experience. Choosing the right Clothes for walking will not only make the workout more comfortable for you, but it will also improve your chances of staying injury-free. Another benefit of picking comfortable clothes and gear for walking is the fact that you will enjoy your walk a lot more. Your mind and body want to be comfortable in order to function well.
Here are 8 comfortable clothes and gear for walking:
1. Undergarments
You need to wear breathable underwear while walking. The best option is cotton, which allows air to circulate in and out of your body while you are active. Make sure the elastic isn't too tight, as it will cut off your circulation. Try wearing several layers of clothing on top of each other rather than just one layer. This will help prevent chafing and sweating too much as you walk.
You should avoid wearing silk panties, as they can become wet and cause chafing. Also avoid thongs, as the string in the back will rub against your legs while you walk. However, if you need to wear a thong for hygienic reasons, then only wear it during your workout and not all day long.
2. Shoes
Wearing comfortable shoes is one of the most important things to remember when you go for a walk. You could have the perfect outfit on, but if you don't wear comfortable shoes, it won't make a difference. Try wearing running shoes with good support and shock absorption. There are several brands that specialize in walking shoes. They usually have good arch support and will also provide your feet with enough cushioning while walking on hard surfaces such as concrete sidewalks or asphalt roads.
If you need a pair of shoes for walking, then make sure they are light and easy to slip on and off. Avoid wearing "tennis" or "court" shoes because these only have thin soles - not enough cushioning for long walks. Also avoid flip flops, as there is no support for your foot at all.
3. Pants
Long walking pants are a good option. These usually have a drawstring waist so you can adjust them to fit well. They also have a zippered pocket on the side where you can put your keys or other small items.
Avoid wearing short walking shorts, as they tend to ride up and chafe against your legs when you walk, not to mention they can leave you feeling exposed if worn alone. If you need to wear shorts because it's summertime, then make sure your athletic pants are made of light material and have a drawstring waistband.
4. Socks
Wear socks that are comfortable and the right size. Avoid wearing too-tight socks or socks that fall down as you walk. Also avoid wearing no socks at all, especially if your feet sweat a lot.
Cotton is the best material for walking socks, as it helps maintain your feet's moisture and doesn't rub against them as much as other materials like nylon. Avoid wearing big thick winter socks while walking in the summertime, this will make your feet sweat more and make your workout less comfortable.
5. Top
The top you wear for walking should be made of good breathable material like cotton or mesh. Avoid wearing tight tops while walking, as they will make you feel hotter while you exercise. Also, avoid wearing wool sweaters because these can absorb too much perspiration during hot weather and will feel damp and sticky against your skin.
Wearing a sports bra that is right for your cup size can help reduce the discomfort caused by bouncing while you walk. You should also consider wearing a top with built-in support and some stretch to it so there's no pinching or pulling at the shoulders while you exercise. Try wearing tops made of lightweight, yet durable nylon fabric - these will be sweat-resistant and dry easily.
6. Headgear
When walking in hot weather, you should definitely bring some kind of headgear along with you. If it's not too windy outside, then try wearing a visor or brimmed hat to keep the sun off your face and neck.
If it is windy outside, then consider wearing a bandanna instead. This will help prevent perspiration from dripping down into your eyes and stinging them. Wearing a stretchable headband is also a good idea if you have long hair. This will help keep your hair back so it doesn't get in your face while walking, but won't put any pressure on your forehead or scalp.
7. Sunglasses
When you walk outside, always wear a pair of sunglasses to protect your eyes from ultraviolet radiation. Your eyes will thank you later if they have been exposed to the sun for a long time without protection. You can find very inexpensive sunglasses at most convenience stores or drugstores. Wearing sunglasses will also give you the added benefit of protecting your eyes from dust or other debris while walking outside.
8. Other Accessories
Some walkers find it helpful to wear gloves when walking. If you do choose to wear gloves, make sure they are lightweight and don't restrict your wrist movement. Another good accessory is a necklace with a pendant that has some kind of religious significance or meaning to you. This can be motivating as your walk along the way.
A walking stick is another good accessory to bring along. This will help you maintain good posture and improve your walking form, so your hips don't sway back and forth as much during your workout. You can also use it to pick up any objects that are on the side of the road that you find particularly interesting or exciting.
Choosing the right clothes for walking can make you feel more comfortable and relaxed during your workouts. Remember, the best clothes for walking are lightweight, breathable, and functional, you don't want anything too tight or restrictive that will make your workout uncomfortable.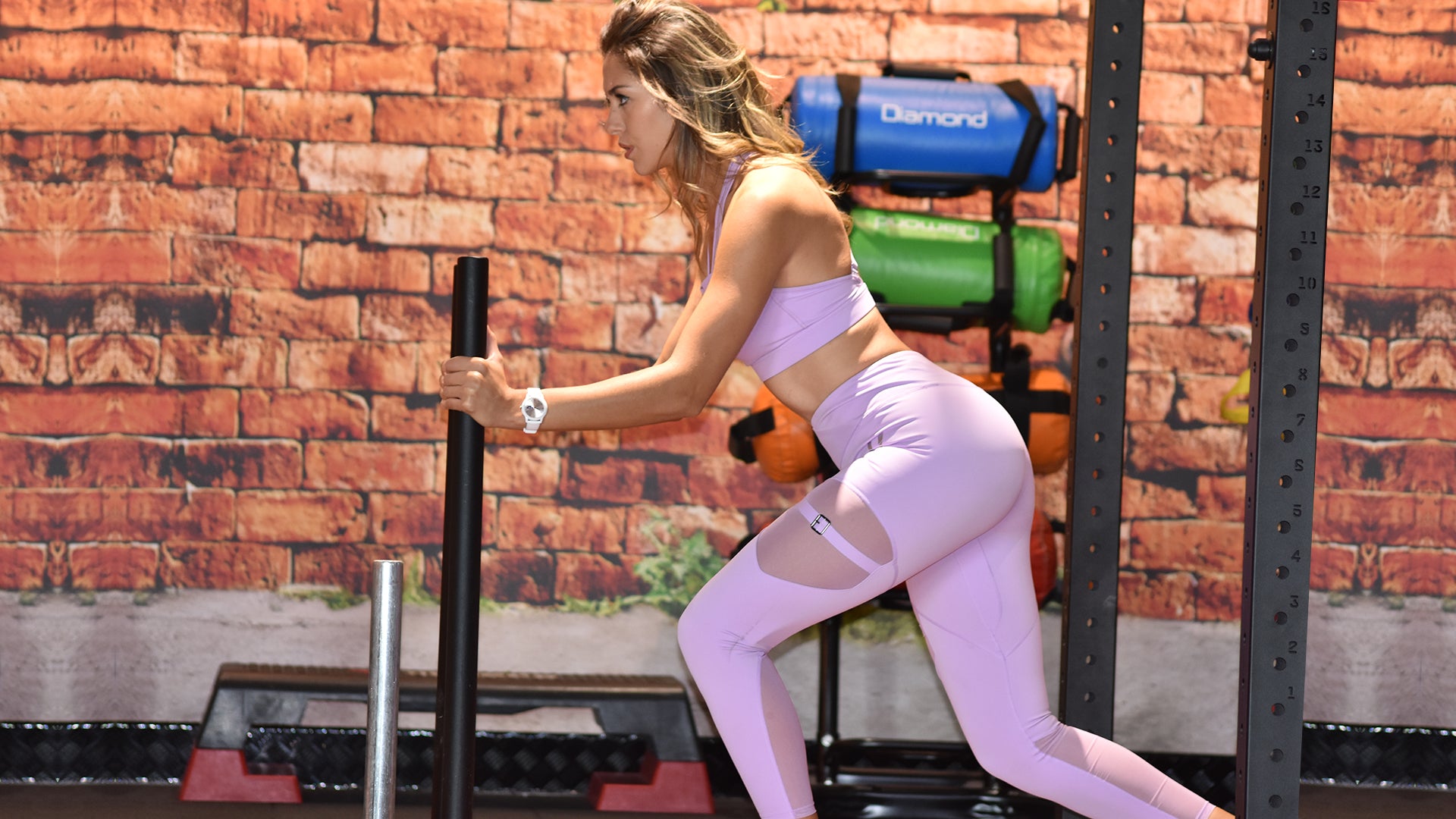 10 best butt exercises for toned glutes
Toned, firm glutes are great because they look good, but they also serve an essential purpose in the body. Strong glutes help with balance and support proper posture, while weak glutes can lead to ...
Read more