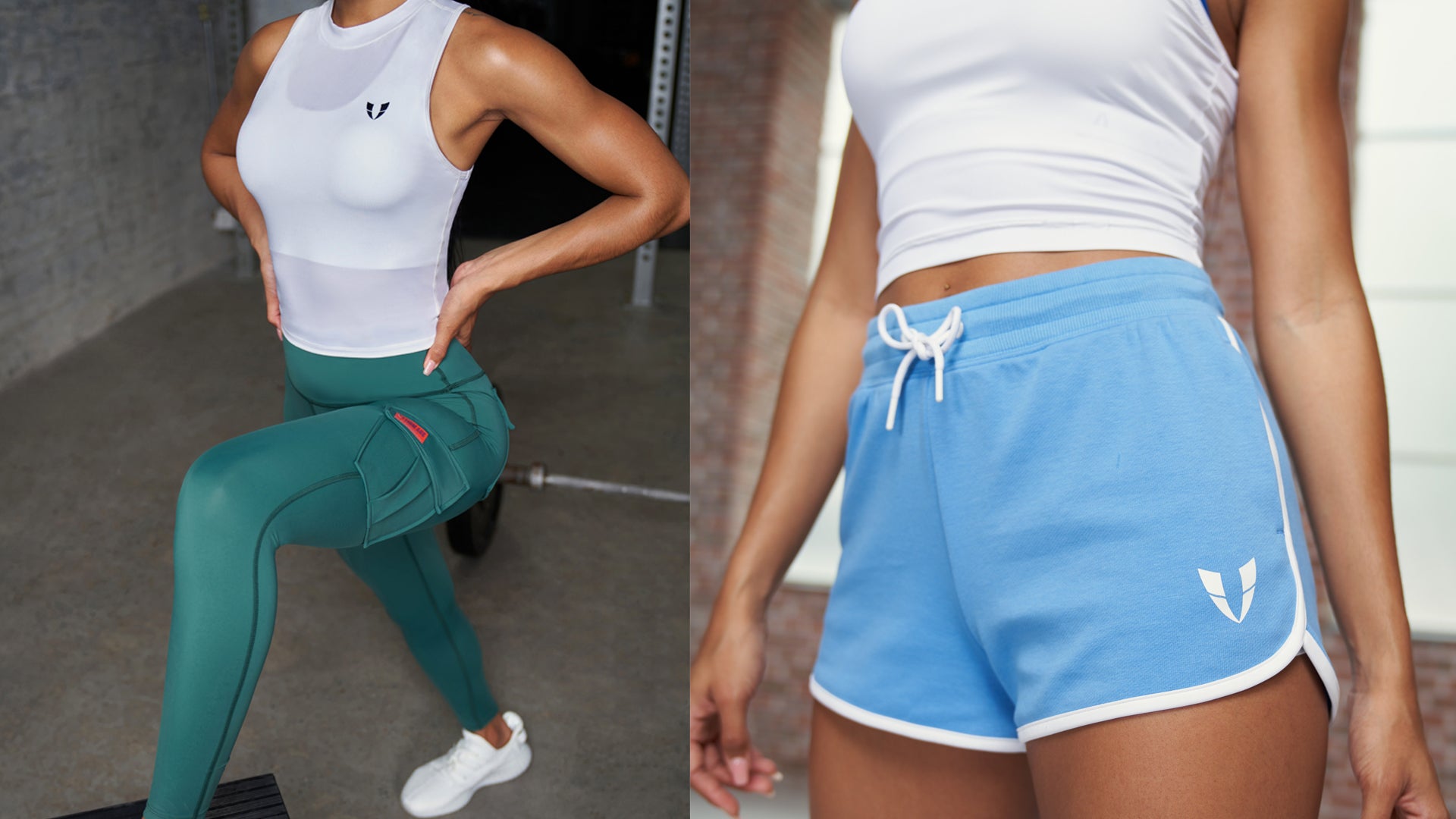 Leggings vs shorts, which is better for working out
Do you get confused between shorts and leggings while picking apparel for your gym? Do you want to know which one is better? Your choice of activewear might impact the outcome of workouts, and you might need more effort to achieve your fitness goal. The confusion between leggings vs shorts is understandable since the designs of both support different exercises. You can go through the following article and find the right gym apparel based on workout needs and seasons.
The objective is to get the desired comfort and flexibility, and you can achieve both from your shorts and leggings. In addition to the comfort, some gym-goers focus on the look, and they will not compromise their appearance for comfort. However, you can get them both and look your best while practicing your workouts. You can leave a lasting impression with perfect activewear, and here are the tips to get closer to your dream.
Leggings
Leggings are the best for leg workouts, and this activewear can maximize your workout efforts. They can give the desired comfort, style, and support to legs while doing exercises. If you want perfect bottom wear for cardio, you can go with leggings since you will get excellent support, and also, you will not take more time for recovery. Another benefit is that you will look stylish, and your legs will look more contoured. There will be different patterns, colors, and designs, and you can find the best fit based on your preferences. Also, leggings are modest, and they will not reveal your legs, and you can wear them confidently and comfortably regardless of the workout environment.
Leggings are the preferred choice in a cold climate, and you will get the much-needed protection during hiking or biking. They will insulate legs, keep muscles warm, and retain the heat in your body and you can practice for long hours without being impacted by the weather conditions.
While choosing leggings for your workouts, you will have to make sure that they are lightweight and comfortable with an excellent compression quality. You cannot go with a heavy material because it will make you super uncomfortable, and you cannot practice well. With proper support, you can do your lower body training comfortably. You can get the desired support for your leg muscles and practice for hours.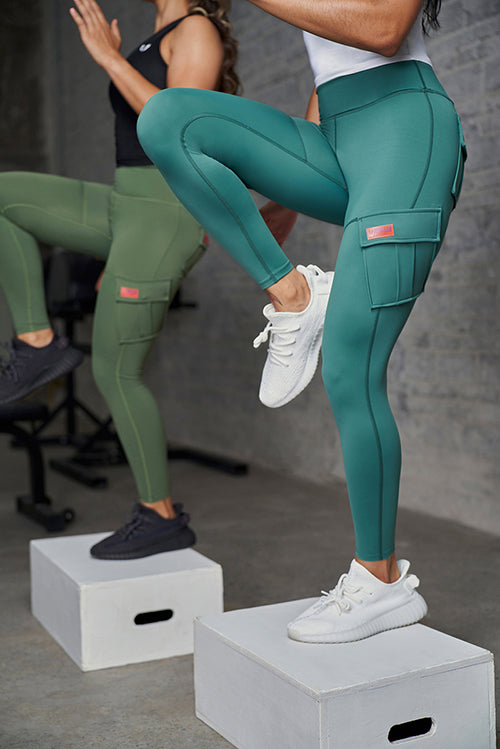 Shorts
Shorts can make you stylish, and you can impress your surrounding with an adorable shape, and it is achievable with workouts only. Currently, compression shorts are available, and they can offer the best fit around your skin, and you can get the needed warmth or coolness, depending on the season.
You can wear shorts for your bike training for safety reasons. The fabrics of shorts will not get in your bike chain and cause accidents, and you can expect superior comfort, additional breathability, and enhanced durability. When it to comes to workouts, shorts can be perfect for hot weather training, and you might not find a suitable alternative for your summer exercises.
You can have stretchable, breathable, and comfortable shorts for summer workouts. The benefit of shorts is that they will improve athletic performance without causing weariness. It is better to go with compression shorts to reduce muscle soreness, and you can practice confidently.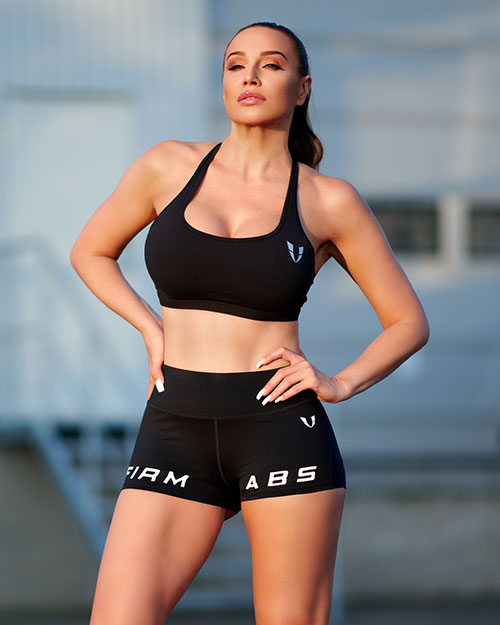 Leggings vs Shorts for Working Out
Shorts and leggings can be the best workout apparel based on the seasons and workout types. When it comes to working out in leggings vs shorts, you will find both suitable. You can consider any that you find appropriate for your workouts. If you are new to the workout industry, you can use shorts for hot weather training and leggings for lifting and leg exercises. Here are some more considerations you can go through to find proper gym apparel.
Weather Condition: Weather will play a key role when choosing your gym outfit. You will not find shorts an ideal option when the outside environment is cold and harsh. In that condition, you can go with your leggings. However, shorts are the best for summer workouts since the size will make you more comfortable, and you can choose quality products to feel even better.
Compression: You will get more compression benefits from leggings than shorts. You will find leggings the best fit if you have varicose veins issues, and also, you will get extra support. The increased blood flow will reduce muscle pains and spasms, and you will recover fast.
Workout Type: As mentioned earlier, the workout type will decide your gym apparel. You can wear leggings for leg workouts, cardio, and liftings, but shorts can be perfect on a treadmill.
Fashion: Both leggings and shorts will look fashionable if you choose the right fit and design. If you do not want to show your legs, you can go with leggings and find a more contoured shape. When you have terrific legs, you can consider wearing shorts.
Bottom Line
If you are proud of your legs and comfortable showing them, you can wear your shorts. A quality pair of shorts can sculpt your backside and thighs, and you will feel more confident and try different variations. You will love your stylish look and might inspire others to follow your fashion. But if you want full leg compression, leggings are a better choice. Leggings will reveal less, and you can expect the best support and comfort if you choose quality products. You can also get a stylish look if you find an appropriate pattern, color, and fit based on your body type.
It is all about your body and fitness, and no one except you can be a better person to find suitable apparel. The most important thing is your comfort level and preference, and if you feel comfortable with shorts, you will feel more confident. The same is about the shorts, and you will have to know your requirements before going ahead. It is better to have both in your wardrobe to navigate the weather, comfort, and fashion.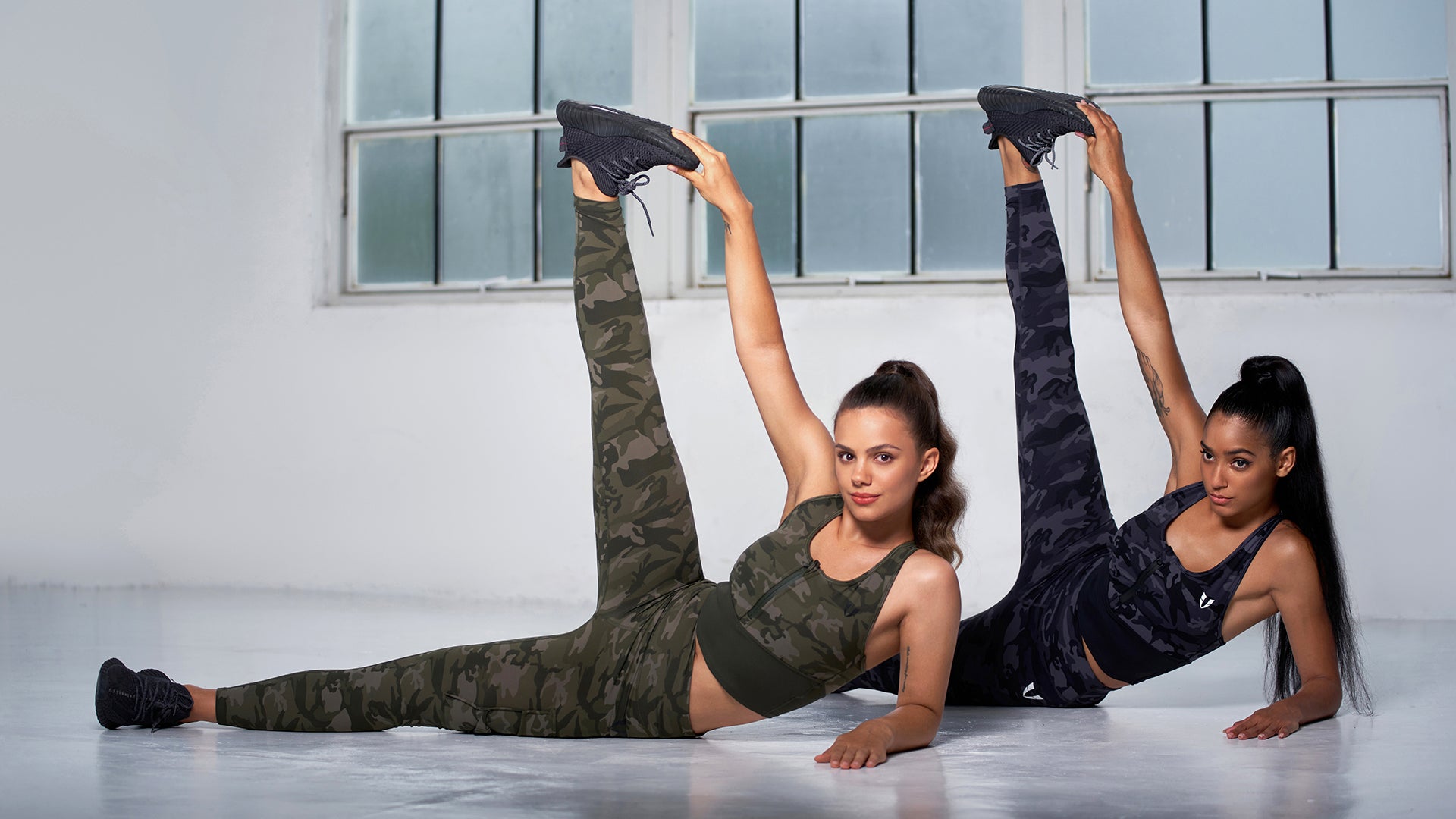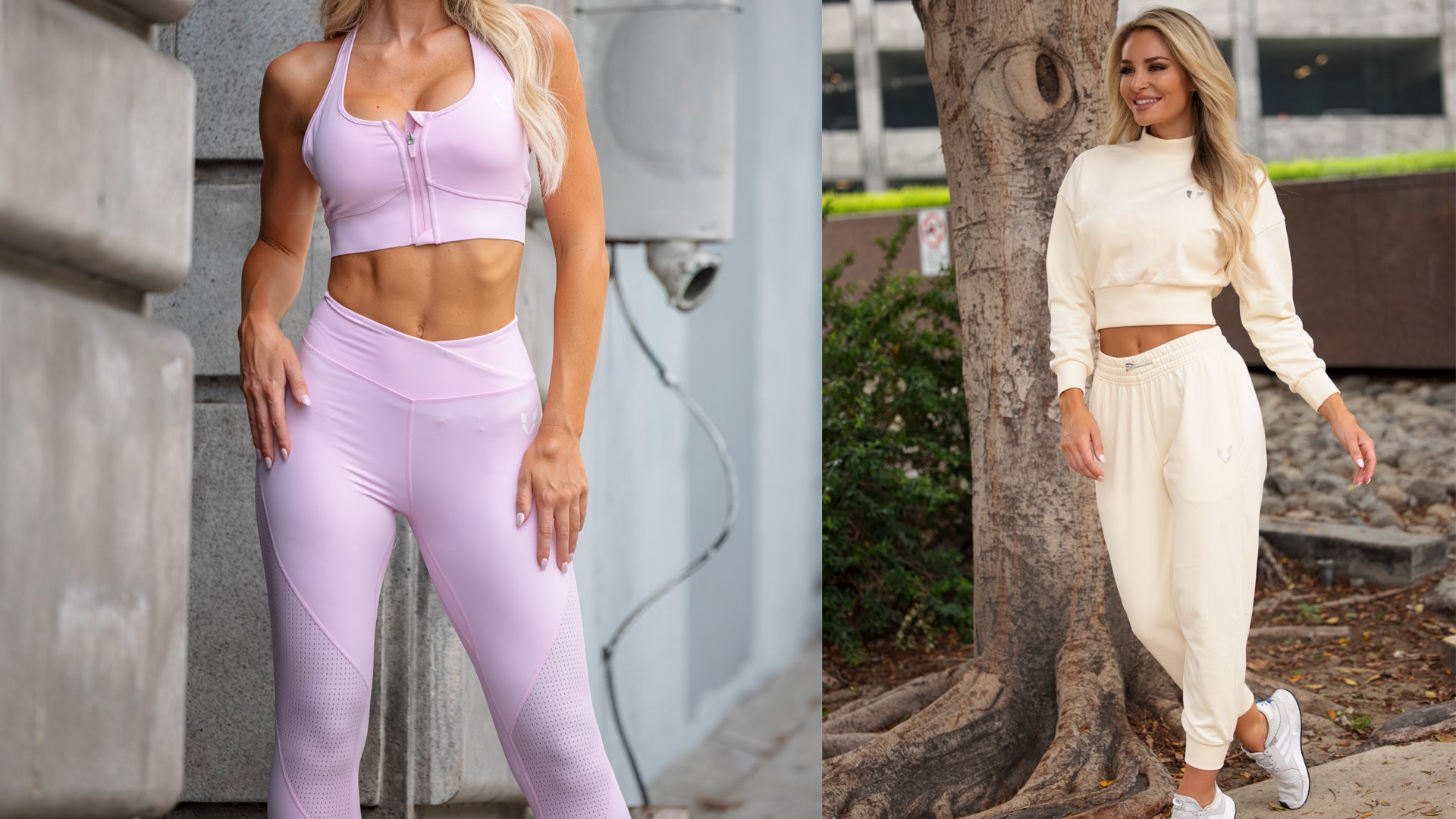 Which is better, leggings or sweatpants?
When you want to be comfortable, but still look somewhat presentable, what do you reach for? Leggings or sweatpants? There are pros and cons to both choices, which is why you need to know when to w...
Read more