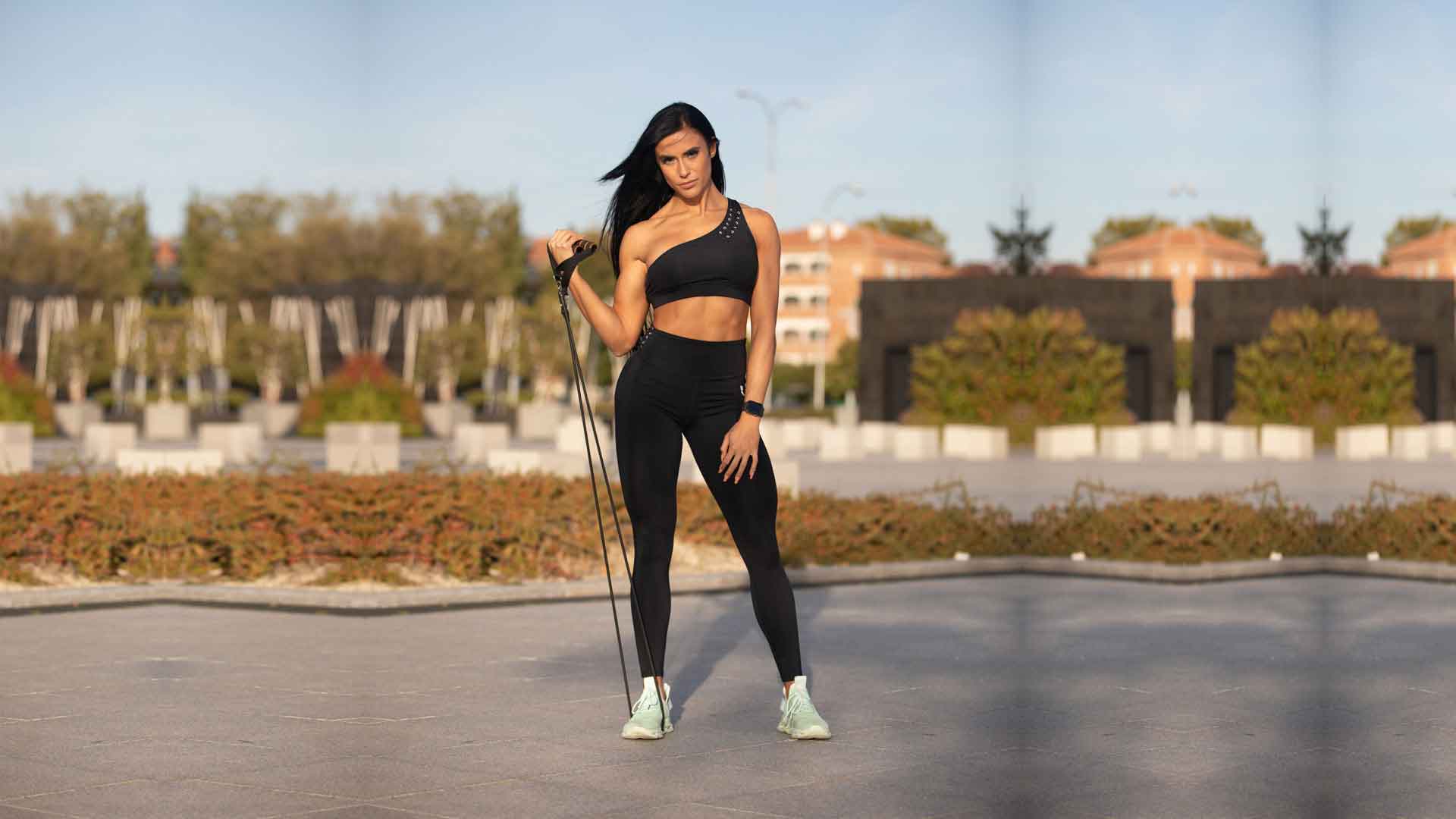 What to wear when exercising?
Exercises can help to stay fit and healthy. With regular workouts, you can reduce medical visits. Also, you will have to use the best workout essentials to get the desired benefits of exercise. However, many people practice regular workouts. But they ignore the right gears. They do exercises wherever they are without bothering about workout essentials. It might help with some benefits. You might feel positive and active as well. But, if you follow the same way every time you do exercises, it will impact your health. Women can have more adverse effects than men.
Women should know what to wear when exercising to maximize the benefits and minimize negative impacts. While doing exercises, we move our bodies in some specific directions. Workouts make the body flexible and active. However, some positions can impact our body parts. Therefore, it is a must to wear the right essentials while doing any workout. For example, if you love running, you will need the right pair of footwear to support your feet. With the best gear, you can perform well without feeling any discomfort and pain.
The same is about your innerwear. Just imagine you are running on the treadmill and lifting weight without wearing the right innerwear. What will happen if you do so? Your figure will be affected. Even if you can make your body fit and slim, there will be some side effects of workouts. Therefore, make sure that you have all the workout essentials before planning to do exercises. It is worth mentioning that workout essentials are available with a wide price range. A limited budget can also enable a fitness enthusiast to get all essential gears. But, before going ahead with your buying decision, first, you will have to know what to wear when working out. In the following, we will cover the workout essentials that every woman needs to start any exercise.
Best Workout Essentials for Women
While buying any workout essential, comfort should be the first consideration. If the shorts, shirt, or footwear is uncomfortable, all the attention will be on that essential only. You cannot focus on the exercises. Another downside is that you cannot practice any exercise for long when the comfort will be compromised. Therefore, you will have to focus more on comfort. If you are buying for the first time, it is better to go with less expensive options. You can try a few essentials and then you can decide on the best one. When it comes to what to wear when exercising, the following gears are worth considering.
1. Choose the Right Footwear for Workouts
Shoes
For practicing workouts, everyone will need a pair of comfortable footwear. It is a must for most types of exercises. Therefore, you will have to find the most suitable and comfortable one. Get a shoe that offers perfect fitting. Also, you will have to consider the support factor. Your feet should get the required support and comfort for running and jumping. However, if you want to practice yoga, you do not need footwear. It is suggested to practice yoga barefoot. If someone wears a shoe while practicing yoga, it will restrict foot movement. If required, one can wear socks. When it comes to workout shoes, here are a few buying considerations.
Running shoes can be perfect for running on treadmills. While using an exercise bike, any comfortable footwear will be fine. Comfort and proper fit are two key considerations regardless of the type of workout shoes.
For weight training, any shoe that offers arch and ankle support will be the best fit.
Socks
It is suggested to go with breathable and lightweight socks. It is worth mentioning that cotton material is the best for workout socks. Another consideration is the fitting. The socks should not be too tight or too loose. In both these conditions, the discomfort will be there. You can check the following while buying workout socks.
There are low socks and high socks. When high socks can be helpful for wicking away your sweat, short socks are highly breathable. You might find these socks comfortable as well.
If you go with tight socks, they will restrict your foot movement. Also, you will be uncomfortable. The same is about loose socks. They will not offer proper fitting and might cause distraction.
2. Find Innerwear Designed for Sports
Innerwear is the most effective gear for workouts. Otherwise, you will experience a lot of discomforts. More importantly, it can impact your look and figure if you do not use the right sports bra during workouts. Many women wear regular bras while practicing exercises. However, it is suggested to avoid regular bras. You will need extra support. All the sports bras are designed to support sports and gym activities. Here again, it is important to find the best fit. With bigger busts, it is better to go with the one made for high-impact sports.
Once you start wearing sports bras, you can notice the difference. You will be super comfortable. You can easily practice all the rigorous workouts.
3. Get the Right Bottom Wear
What type of bottom wear would you like to wear during workout sessions? Do you prefer to wear sweatpants, shorts, or leggings? You can wear anything that you find comfortable. But, you will have to choose the right one. You can find something flexible and comfortable. Buy your bottom wear with an elastic waistband. If you do so, you can perform all the workouts comfortably without feeling restricted. Here are a few things you can consider while buying bottom wear for your exercises.
Shorts can help with better flexibility. However, shorts will reveal a lot of skin. You can go with shorts if you want more flexibility, and you do not bother much about the size and coverage. But when you find shorts uncomfortable, it is better to go with yoga pants. Sweat pants are also worth trying.
While doing leg exercises, it is better to wear something full. You can consider this when you are practicing in a gym. You might feel uncomfortable when others can see your legs while taking them up.
4. Choose a Comfortable Top
You can wear a t-shirt or tank top based on your convenience. Both these will offer the required comfort. Make sure that the fabric is breathable and wicks away the sweat. Cotton can be the best option. Also, you will have to consider some other factors while buying t-shirts for workouts. The key considerations are the comfortable level, weather, and type of exercise. If you are comfortable with tank tops, you can give them a try. But you will have to wear sports bras regardless of the material and type of the top.
You do not need to buy an oversized top. Similarly, you should avoid wearing a tight t-shirt. When the top wear is a bit tight, you will be uncomfortable. Also, tight t-shirts will restrict the movement. However, loose t-shirts will not cause discomfort. The downside of an oversized t-shirt is that it might not look and feel good. Here are a few things that can help you to choose a t-shirt for workouts.
Breathable, comfortable, and sweat-wicking material
Proper size to avoid too tight and too lose fitting
5. Get a Towel
Now you know what to wear when working out. You will need the footwear, bottom, innerwear, and top to support your workouts. It is best to have all these, even if you are practicing your exercises at your home. In addition to all these workout essentials, you will need a towel. It is a must for all gym-goers. Make sure that you are using a clean and soft towel for your gym. Also, you should avoid sharing your gum towels with others. By sharing towels, you might share germs and spread diseases.
You can use your towel to clean up the sweat after using a machine. Also, if you notice moisture before using any equipment, use the towel to clean it up.
Wrapping It Up
Exercises can help to live a healthy, fit, and lengthy life. Every woman should do exercises to refresh her mind and fight many health issues naturally. The body of a woman witnesses more changes than a man. If you want to minimize the impact of those changes, you can try exercises. You do not need to spend hours and stick to any gym to practice workouts. Whenever you have time, you can practice a few simple exercises at your home. If workouts are hard to start with, one can consider yoga. However, you will have to use the right workout essentials. Create a proper workout environment and start exploring the world of workouts. Exercises will enable women to age gracefully.
When the budget is restricted, it is better to go with affordable choices. All the workout essentials that include footwear, innerwear, bottom, and tops are easily accessible. You can find cheaper options. Focus on comfort, fitting, and material instead of the price.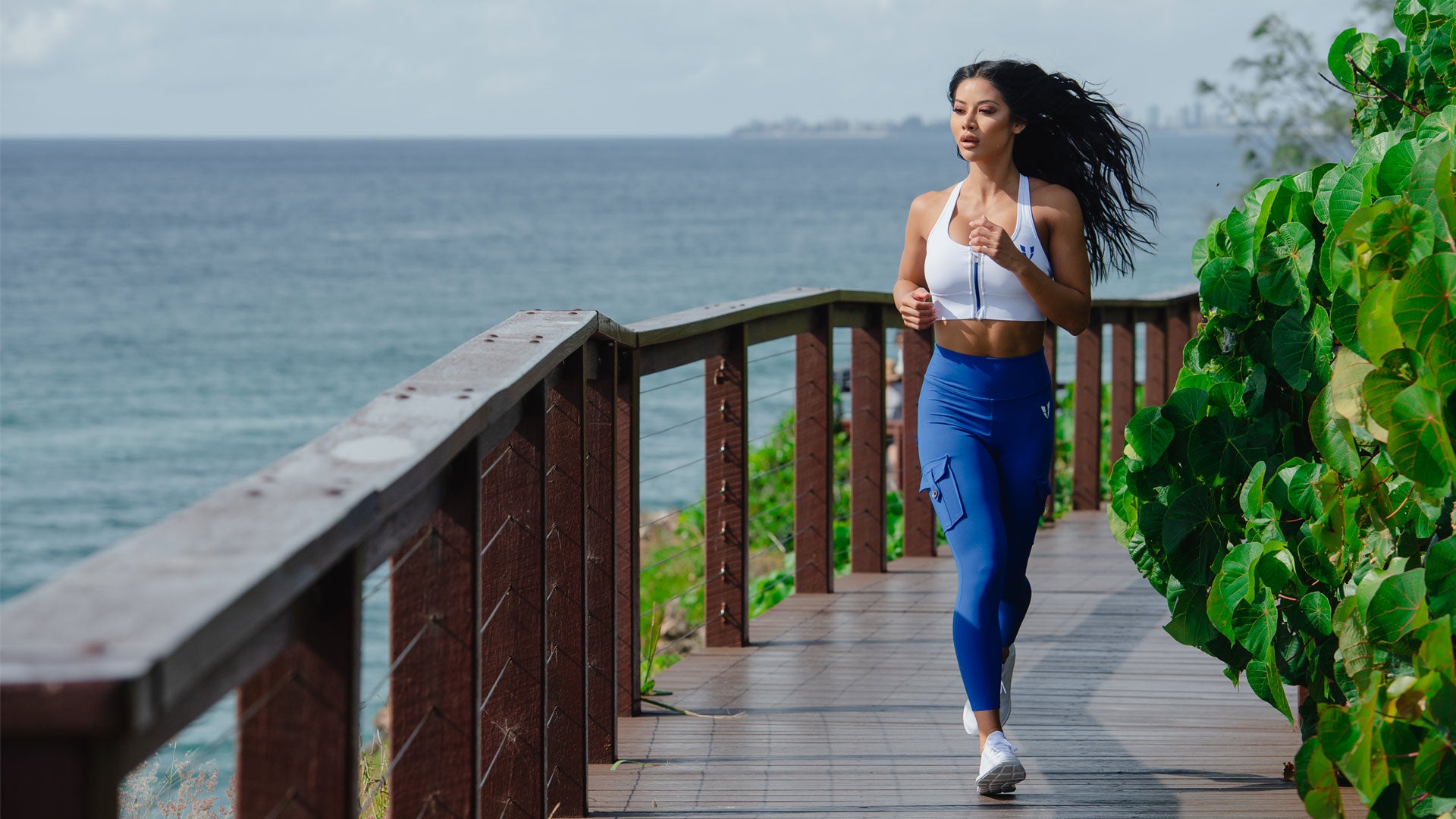 90s favorite outfits: cargo leggings
Leggings are among the comfiest apparel, and many ladies like to use them in their everyday lives as well as in training. Cargo leggings are 90s favorite outfits that are present trends to slim dow...
Read more