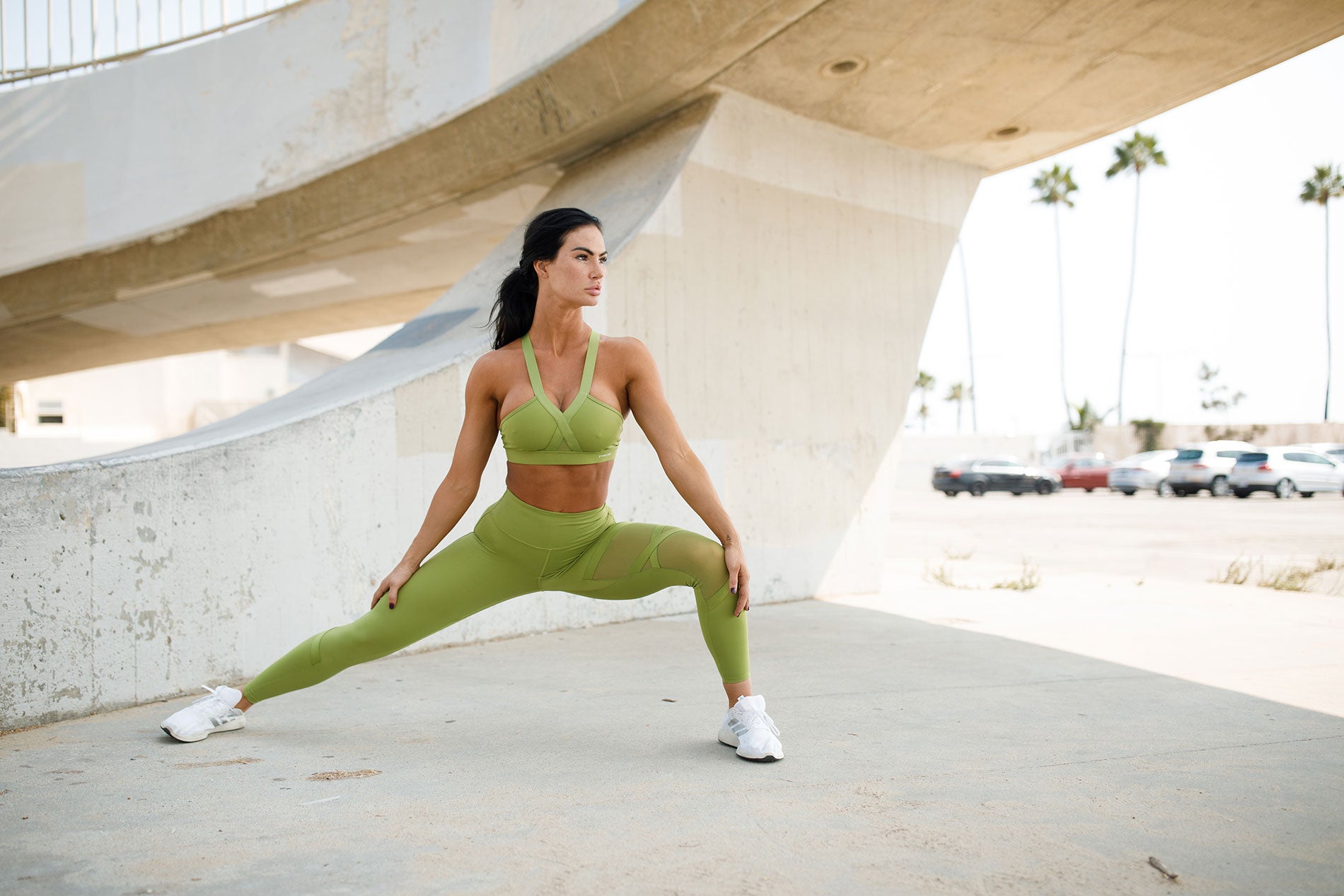 Toning is the number one key to building your booty. Your gluteal muscles are some of the biggest and most powerful in your body, so they can handle consistent workouts.
There are SO many toning moves that will work your bum, but today we're sharing a few that directly target the tush! Plus check out these booty-licious routines we love to mix and match with any workout!
And make sure you stop by the Studio every day to join us for full-length, booty-building routines!
You can add any of these moves to your Daily Workout. Do 3 rounds of 15 reps. No matter what kind of workout, your wardrobe must have sportswear, like gym leggings, sports bras, etc.
Single Leg Deadlift
This move majorly lifts and tones your booty. Plus, you'll get a bonus balance challenge, which also strengthens your core! Begin holding a dumbbell in each hand, palms facing your body and arms in front. Shift your weight to your left leg and allow for a slight bend in the knee. Hinge from the hips and lower the dumbbells down while lifting your right foot behind you. Maintain a neutral arch in your low back. Slowly return to start. Do 15 reps on each side.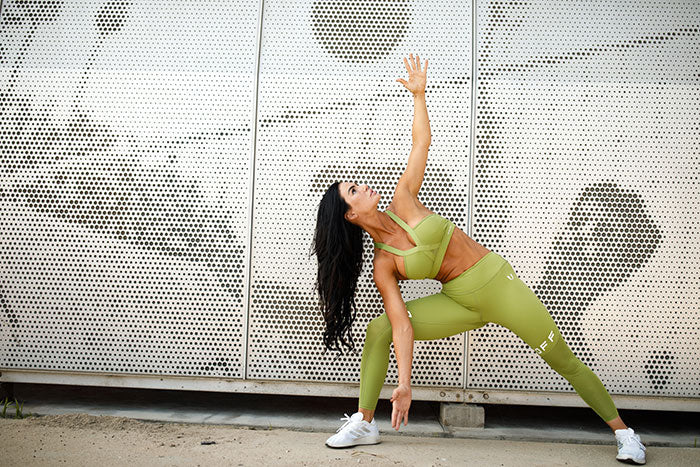 Deep Squat
Be sure to take this move slowly and with control, it's all about form! Start by standing with legs wider than hip-width apart, holding a dumbbell in each hand resting on your shoulders. Engage your lower abs as you push your booty back and down as if you were sitting on a chair. Keep your chest lifted, shoulders back, and knees behind your toes. Drop your booty as low as you can. As you return to standing, squeeze your booty! Do 15 reps.
Weighted Bridge
This move targets the upper muscles of your booty. Start by laying on your back with your knees bent. Place your dumbbells on your hips and raise your hips up into the air, to hip level. Squeeze your booty and hold for a few seconds before lowering your hips to the starting position. Do 15 reps.
Challenge Yourself, You Got This!
The next step is to make sure you're always pushing yourself during your booty work. You can work your derriere up to 3 times a week! You can always catch us dropping it low at the HQ. We squat in line for the bathroom, waiting for coffee, and we've been known to hold friendly inner-office squat challenges. And always take the stairs when you can, you'll engage your calves, quads, hamstrings, and glutes to build that bum!
Also make sure to lift heavier weights with your booty moves. Since your gluteal muscles are SO strong, we like to use 12-15lb dumbbells. When you consistently challenge yourself and up your weights, you'll begin to notice a serious difference in your gorgeous booty!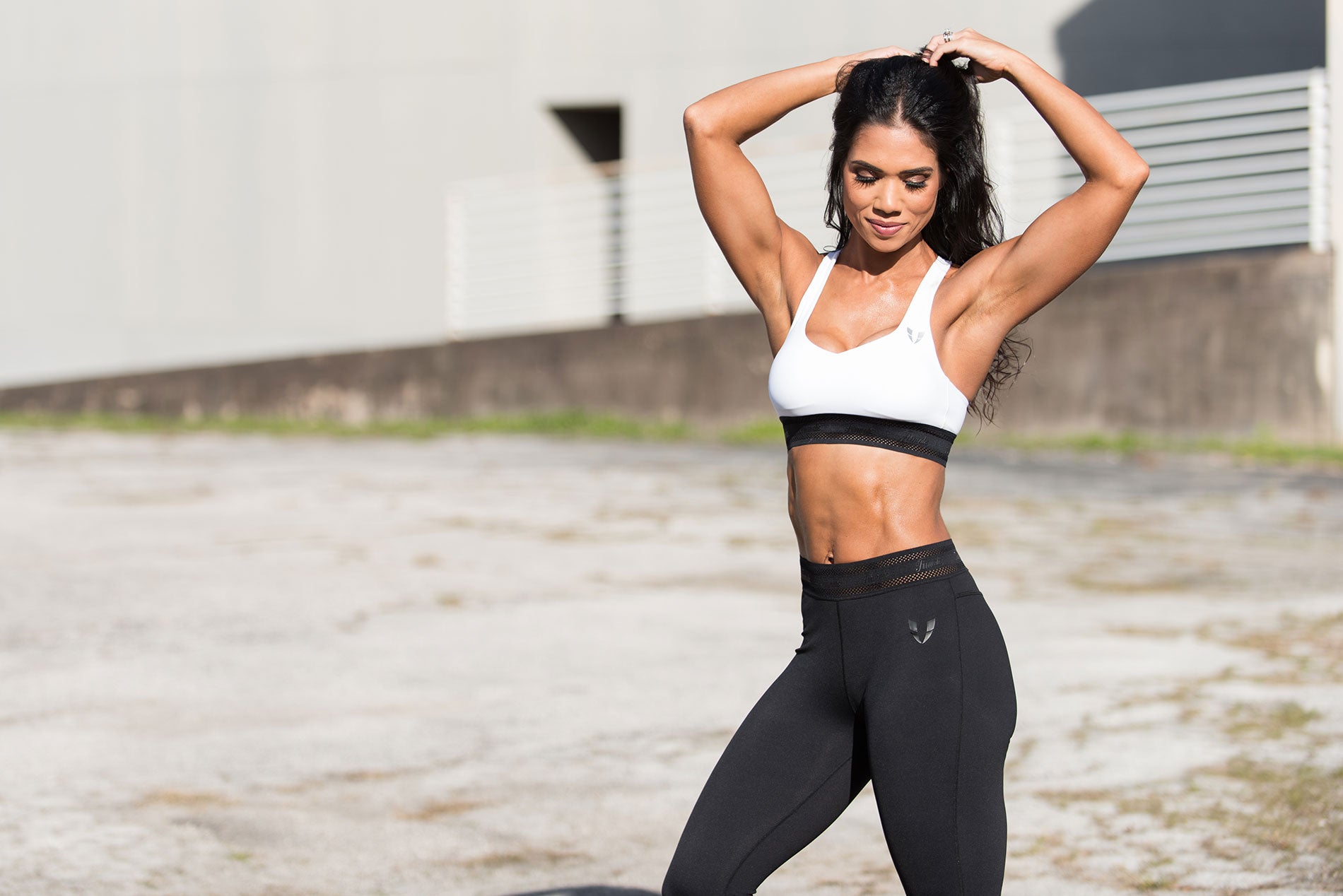 11 Ways to Reveal Your Strong & Sexy ABS
Hi babe! Has anyone told you today how abs-olutely beautiful you are? We know you've been working that gorgeous core of yours and we're so proud of you! Who else feels amazing from yesterday's abs ...
Read more