8 benefits of wearing the right sports bra
Most of the women today have complied with wearing a sports bra during exercise. Sports bras are amazing clothes for women, especially during yoga and exercise. Research shows that a woman can wear a sports bra even when not working out. The sports bra are comfortable and have many advantages over the traditional bras. There are times that a woman should not wear a bra, such as when going to sleep. Otherwise, they should wear bras when practicing their daily activities. Below are some of the benefits of wearing a sports bra.
1. Sports bra reduces breast bounce
One of the most uncomfortable scenarios for women, especially during exercise, is bouncing breasts. When a woman wears a sports bra, it fits the breasts and offers quality support. Some studies have shown that most women performed poorly because of wearing traditional bras.
A woman should find the right sport that can support the breast in the best way possible. Finding the size of your breast is easy. Go to the fitting room, and your size will be determined. The size of your breast should match those of the sports bra to avoid discomfort during exercise.
2. A sports bra helps in the reduction of pain and damage
When the breasts jump up, they must come down. You can imagine repeating the exercise for a long time. Some pain might start occurring due to pressure on the chest. A lot of movement is needed, especially during a workout. The breasts move too, and they may hurt at the end of the day. Wearing the right sports bra will ensure that they are fit to prevent them from moving up and down. It does not matter if your breasts are small or large; the right sports bra will prevent your breasts from getting injuries.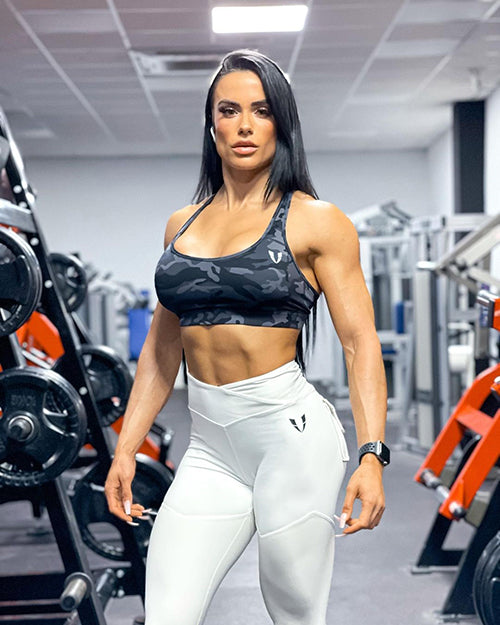 3. Sports bras are comfortable
Have you seen girls removing their bras before the day ends? At times, we constantly hear women complain about how much they hate bras. It is because of the discomfort they go through. Sports bras make it easy to tell that they are very comfortable by even looking at them. You can walk around in a sports bra without feeling uneasy. The right sports bra makes you forget that you are even wearing a bra with large or small breasts. It is highly recommended to choose a soft sports bra with minimal seams.
4. A sports bra can be worn after surgery
Some women have visited the hospital for breast surgery. After the procedure, wearing a traditional bra may yield discomfort. Wearing a normal bra may even slow down the healing process due to the way it is made. The right sports bra is comfortable and soft for the breasts. After surgery, most doctors recommend wearing a sports bra or avoiding wearing a bra. However, since you want to continue with your normal activities, you will have to wear a bra.
5. A sports bra gives more confidence when working out
Women are very conscious of some body parts, such as breasts. At times women feel shy when people stare at their breasts for reasons. With a normal bra, exercising can be hard. Women with bigger breasts feel self-conscious when in uncomfortable bras. She can even visit a gym and decline to work out.
With the right sports bra, the breasts are firmly supported. One can easily move without people noticing the movement of your breasts. With a sports bra, you will work out efficiently.
6. Temperature can easily be controlled
When wearing a bra on a hot day, you cannot wait to get home. The temperatures get too hot and leave women feeling uncomfortable. Others have to visit the bathroom occasionally. To reduce all this, get the right sports bra. The material used for most sports bras is perfect in that one can wear it the whole day without feeling too much heat.
They are recommended for exercise since one sheds a lot of energy from heat. Most girls will choose to wear a sports bra all day during summertime. There is regulated heat when wearing a sports bra; thus no sweating. You can hug all your friends comfortably without the fear of having somebody's odor. When sweating, your clothes might even stain. This is such an uncomfortable situation. The sports bra will save you from all these problems.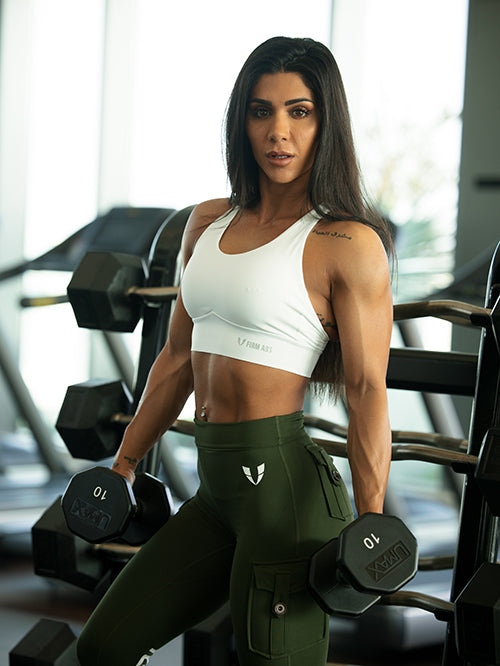 7. Minimizes sagging
No one loves it when her breasts have sagged. It is the worst feeling ever. The good news is that it is never too late to deal with the issue. Once you find the right sports bra, your breasts start getting firm. Most breasts sag due to wearing traditional bras. Traditional bras have straps that adjust themselves without your knowledge. They adjust downwards, leaving your breasts sagging. Due to restricted breast movement, the breasts will gain support, and with time they can be firm again. Within a week or so, you will gain the confidence to walk around with firm breasts.
8. Sports bras prevent unnecessary stares
Most normal bras do not hold the breasts and support them firmly. It gives most women uncomfortable situations and makes them wonder how many people notice their un-firm breasts. Wearing a sports bra saves all this trouble as they are firm and you can walk around comfortably. With the right sports bra, it will be hard to be noticed. You can walk freely without having esteem issues.
Conclusion
Most women have adopted wearing sports bras due to the many advantages. Sports bras ensure that one is comfortable all day, either at work or during exercise. The good thing about the sports bra is you do not have to go for workouts only with them. You can have them as an outfit. So if you want to prevent unnecessary stares at work or gatherings, rock the right sports bra. Finally, they can easily fix sagging breasts without going for surgeries and medications. Just get the right sports bra, and nothing will be the same again.
Leave a comment