8 types of workout tops that fit in all exercises
Women's Workout tops come in various thicknesses, materials, and shape. They can be performance wear, multi-purpose tops, crop tops, running wear, and much more. They can be plain or printed on the front and back. Whatever style is preferred for your workout, we will find the best women's workout top that fits all exercises using this guide.
1. T-shirts
T-shirts are a great choice for working out because they are versatile and comfortable. They are also easy to find and relatively inexpensive, making them a good option for people just starting their fitness journey.
T-shirts come in various colors and patterns, so you can choose something that fits your personality or mood. You can also find them in different lengths, from short to long sleeves, to find one that works best for your workout routine.
It is important to choose the right size when buying t-shirts for your workouts. If you buy too small of a shirt, it will be uncomfortable and may restrict movement during exercise. It could feel bulky or saggy while exercising if it's too big.
The best way to find the right size is by measuring yourself before shopping for workout tops online or at stores near you! You'll need to measure around your chest at nipple level (for men), hip level (for women), or shoulder level (for both). Then compare those measurements against what's available at retailers like Target or Walmart where they sell apparel like this type.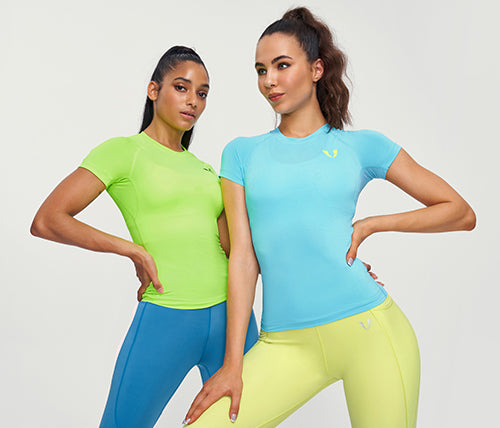 2. Long Sleeve Shirts
Long sleeve shirts are the perfect choice for any workout. They provide enough coverage to keep you warm and comfortable, but not so much that they interfere with your movement. Long sleeve tops are also great because they allow you to layer up or down depending on how cold it is outside.
Long sleeve shirts are perfect for any exercise, whether it's a high-intensity cardio workout or a more low impact class like yoga or pilates. If you're looking for something that will keep you warm while still allowing you to move freely and comfortably, then long sleeve shirts are the way!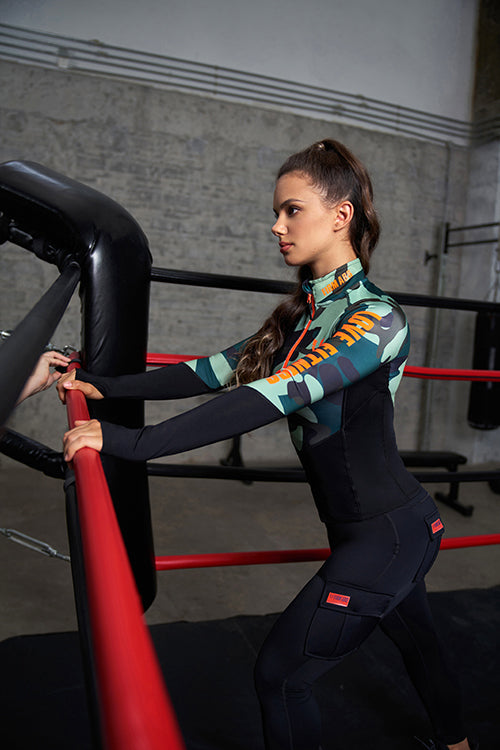 3. Sports Bra
A sports bra is designed to provide support and comfort while working out. It can be worn with or without a shirt, depending on your preference and activity.
The type of sports bra you choose depends on several factors, including your size and what type of exercise you're doing. Here are some things to consider when shopping for a sports bra:
Size: The best sports bras for large breasts offer more support (such as underwire). Smaller-busted women can get away with wearing a regular bra during workouts.
Activity: If you are participating in high-impact activities, such as running or jumping rope, then you should look for a more supportive sports bra that offers more support and coverage than other types of bras do; however, if you're only doing low-impact activities such as yoga or pilates then you may not need one at all!
Style: There are many different styles available today that can help keep your breasts supported throughout all types of movements, so it's important to know what type of style is right for your needs before deciding on one particular model.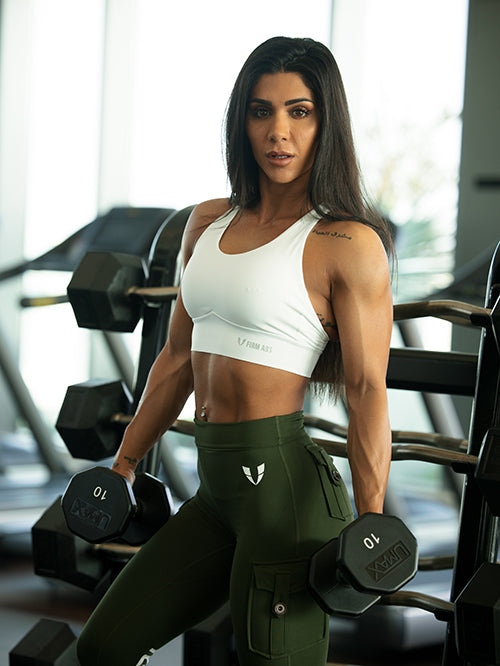 4. Tank Top
A tank top is a sleeveless garment designed to be worn as a shirt. A tank top typically has a rounded neckline, and it can be made from /a variety of materials. Tank tops are usually made from cotton or another fabric that allows for ventilation, but they are sometimes made from synthetic materials.
Tank tops are often worn by athletes and people participating in physical activities because they provide freedom of movement and allow the wearer to stay cool while working out. They can also be a good option for those who want to wear a shirt that shows off their muscles. In addition to being worn during workouts, tank tops can also be worn as an undershirt under other clothing items such as sweaters or jackets.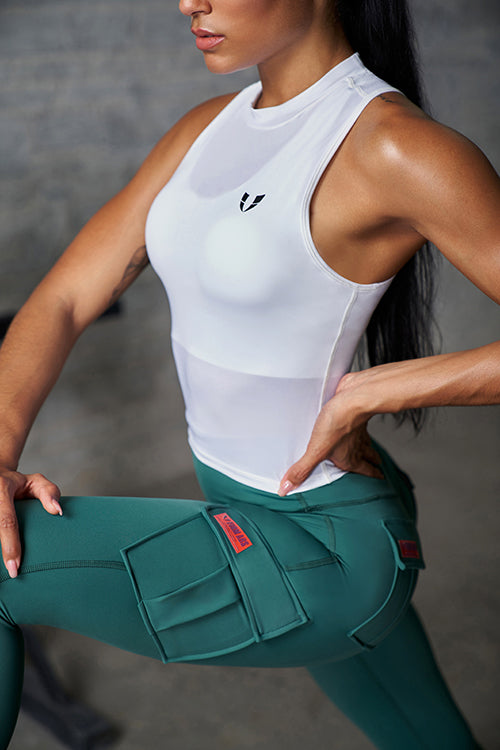 5. Crop Top
Crop tops are a great option for any workout, whether you're doing cardio or weight training. Depending on your comfort level, they can be worn with or without a sports bra.
Crop tops have several benefits:
They provide the perfect amount of support during high-intensity workouts.
Thanks to their light fabric and open neckline, they keep you cool and comfortable when you're sweating.
You can layer them over your favorite bra or tank top if you need more coverage during certain exercises like burpees or planks.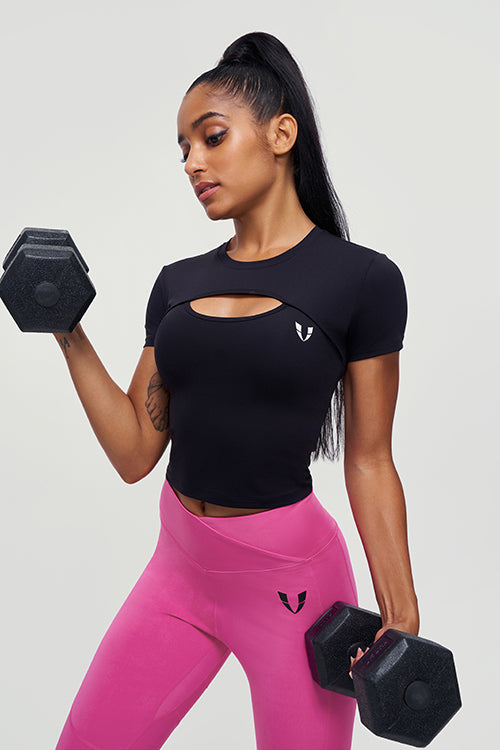 6. Muscle T-shirt
The muscle T-shirt is designed with a built-in bra, so you don't have to worry about your boobs falling out when you're working out, which can be distracting and embarrassing. The bra also has vents at the back to get some air flowing through the fabric and prevent sweating.
The sleeves are made from breathable fabric, so they won't get too hot or restrictive when sweating up a storm during your workout. And since the material is stretchy and soft, it won't bunch up or restrict your movement if it's tight on your body.
7. Wrap Top
The wrap top is a great option for women who like to exercise, as it fits all exercises and is comfortable. The wrap top is also easier to put on than other tops, making it ideal for busy women who don't have time to change their clothes before exercising.
The wrap top comes in many different styles and colors, so you can choose one that fits your style and preferences. You may also want to look for a wrap top with built-in support for your breasts so that you don't have to worry about them falling out of the top during physical activity.
8. Long-sleeved Compression Shirt
These shirts are made of a tight material, but not too tight. It hugs your body, but it doesn't squeeze so much that you can't breathe. These shirts are also great for any exercise because they don't show sweat and keep you cool while working out. This type of shirt is perfect for running, biking, or anything requiring movement. You can get these shirts in many different colors and patterns so that you can express yourself through your clothing when you hit the gym.
Final Word
A great workout shirt should be both flattering and functional. It's important to have a great fitting workout shirt that you feel comfortable moving in, no matter what exercise you are doing.
Leave a comment