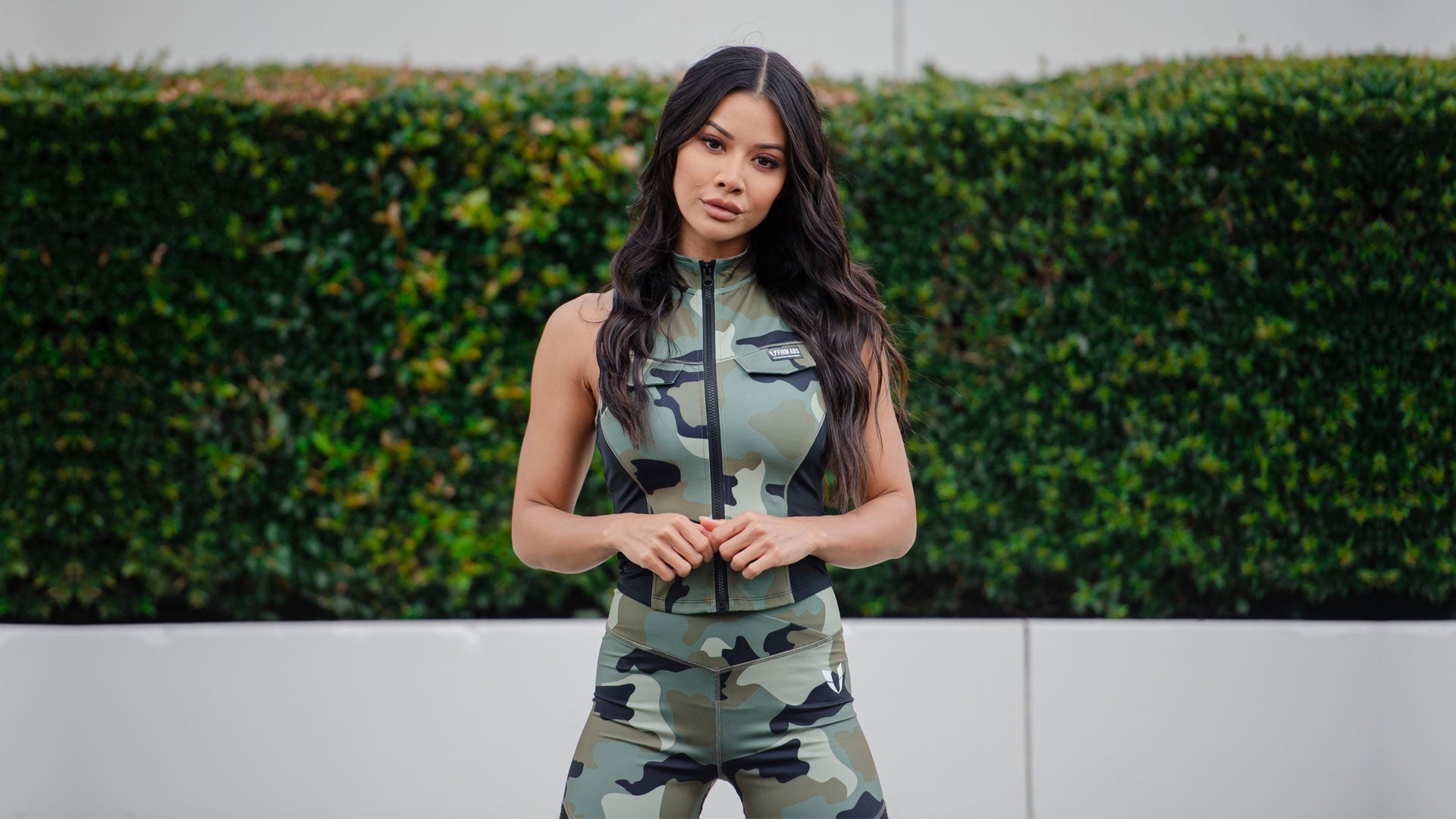 How to choose yoga clothes?
Choosing yoga clothes, believe it or not, is just as important as the workout! It's not just about the aesthetics you want yoga clothes that are comfortable and breathable. Depending on the weather where you live you might need to get a few different types for all seasons. Do you know how to choose yoga clothes? There are some great tips and tricks on how to choose the right yoga clothes that may help you out. Below we'll give you a comprehensive yoga clothes buying guide that will ensure your workout wardrobe is an ideal fit.
Fabric Choice Matters
There are several types of standard fabric that yoga clothes are made out of. Not all are created equal, though. You want to look for yoga clothes that don't retain sweat the way normal every day clothing does. Sweating and overheating are not the best for you especially when you're working out for an extended period of time. Yes, you will get sweaty and your heart rate will rise but it's going to be much more comfortable to have clothes that help cool you down rather than keep your temperature high. Especially if you live in a hot or humid climate.
1. Wick Fabric
Wick fabrics are a specific fabric that pushes your sweat away from your body and aids in the process of evaporation. A variety of different fabrics have properties that perform this action such as SUPPLEX or COOLMAX. Any yoga clothing made out of fabrics that have these cooling effects is going to be the most comfortable. This is true in any workout, but yoga tends to focus on the whole body. Nobody wants to be overly hot during workouts. It's uncomfortable and can throw off your focus plus it will dehydrate you faster.
2. Cotton
Cotton is another option because the fabric itself absorbs sweat. Cotton tank tops or t-shirts are a great traditional staple in everyone's wardrobe. Cotton t-shirts can be purchased in packs and won't dent your wallet. However, one downside can be that cotton does not pull any of the moisture away from your body. Any clothing made out of cotton will feel wet and become much denser depending on how much sweat is absorbed. Cotton may be more ideal for light workouts if you're bothered by the feeling of sweaty clothes.
Buying a variety of cotton and breathable fabrics will ensure you have proper workout clothes no matter the weather. If you have a busy life and only get to do laundry once or twice a week having a bunch of different sets can decrease any stress around workouts. Have yoga clothes set out for each workout then do one load altogether. If you can, have some spare outfits if you don't get to laundry on time.
Fit Over Fashion
There are a ton of cute yoga clothes out there but we all have different bodies and different support needs. What looks cute on the model might not give you the necessary support to avoid slips, tears, or injury. For yoga, you want to get fabrics that will stretch with your body without getting too tight on your legs, hips, or arms. Yoga routines involve a lot of movement. The last thing you need is for your clothing to tear. There are plenty of cute styles out there that are going to look great on you!
Sports bras and tops should be stretchy but have enough support up top. A lot of tanks and workout bras have adjustable straps. Stick to anything that can be adjusted as some fabric shrink or stretch out after a few washes. With yoga, you'll be building muscle and burning fat. After a few weeks, you may notice you need to adjust in a few places. Purchasing adjustable tops will save you money in the long run. When choosing bottoms look for items that have breathable vents and pockets on the sides.
Change With The Weather
Even if you don't do your yoga routines outside the temperature in your house or apartment is going to change. During the summer months, you might have the air conditioning blasting and vice versa in the winter. During the summer you want to make sure you stay cool without getting too cold. Your muscles and body should stay at a warm temperature for working out. It's just as important as stretching before a run. In the winter you want to keep yourself warm enough without getting too hot. It's a delicate balance.
In hot weather, you want to stick to breathable fabrics, tank tops, and yoga shorts or yoga pants that cut at the knee. Any yoga clothes with ventilation will aid in keeping you cool and comfortable. Yoga clothes you can really move in during the summer months can make a difference, too.
During the cold months wear long sleeve yoga shirts, jackets, and pants. When looking at cold weather yoga clothes make sure the fabric is still breathable, stretchy, and has cooling capabilities. You're still going to sweat even if it's snowing outside. Layer your workout clothes so if you get hot you can remove your jacket or long sleeve shirt without having to stop and change. Shirts like these are perfect for layering.
High Waisted Vs Low
This debate truly comes down to what is comfortable to you. High-waisted leggings can be beneficial if you're shorter and have trouble finding yoga leggings or yoga pants that don't crowd at your ankles. The style today is high-waisted, though, so you may see more of those than anything. HIgh-waisted leggings have the benefit of versatility when it comes to the aesthetics of yoga outfits. As long as they're breathable and fit you well they're a good choice. These classic high-waisted leggings are a great staple to have. Low or traditional leggings provide the same support with a different look. They might be harder to find given the current popularity of high-waisted yoga clothing but department stores with workout sections will have them.
Yoga Class Outfits
Working out with a class can bring on different concerns versus working out at home. Purchasing a few yoga leggings with fun patterns on them for a yoga class is a good idea if you're concerned about exposure. When looking at leggings especially ones you plan on wearing to classes you want to assure they won't fall down or slip continuously. Nobody wants to constantly be pulling their leggings up during class. This is where fit comes back in. Remember, not all brands have the same sizing.
There are yoga shorts that go to the knee or shorts that have liners to avoid thinly stretched fabric that may be revealing during bends. Cotton-based yoga shorts that are baggy or will become baggy during class should be saved for home workouts as they can get revealing, sag, or become uncomfortable when you start to sweat.
Choose Your Style
In order to be comfortable and happy, you have to like the way you look right? So choose what styles you really like instead of what you think is popular. Staying true to yourself, what you're comfortable in, and what you like is going to make you feel way better than trying to follow trends. You want yoga routines to be positive, not a punishment, so pick outfits that will boost your confidence.
Sports Bras
Sports bras made for yoga routines will need to be supportive, sturdy, and flexible. Anything too loose or thin can make workouts uncomfortable and risk unwanted exposure. When picking out a sports bra for yoga check the fabric for breathability and how much stretch there really is. Make sure they aren't too tight either as that can affect your breathing. Try out this style or this style if you need extra support.
Underwear
All of your clothing should be breathable including underwear. This means no cotton and no underwear that is going to bunch or twist uncomfortably while you're working out. Buy underwear that fits properly and doesn't irritate your skin.
Clothing Care
Pay attention to any special instructions on the tags. Turn your apparel inside out when washing. Stick to cold water washes or handwashing if that's an option on your machine. Dry on low heat or air fluff to avoid shrinking. Bright colors should be washed separately to avoid any bleeding. Wash all apparel that isn't cotton separately.
Quality Over Quantity
Buying cheap leggings may look lucrative at first but quality matters. Rips, tears, and baggy fabric will happen with cheap yoga clothes. Start slow and purchase quality clothes. Having a few quality items will save you money in the long run. They feel better, work better, and are all around the better option for working out because they are made for that specific reason!
We hope this list helps you in your quest! Knowing how to buy yoga clothing doesn't just come naturally. Research, try different styles and remember to choose what makes you happy. You can always come back to our yoga clothes buying guide for future reference.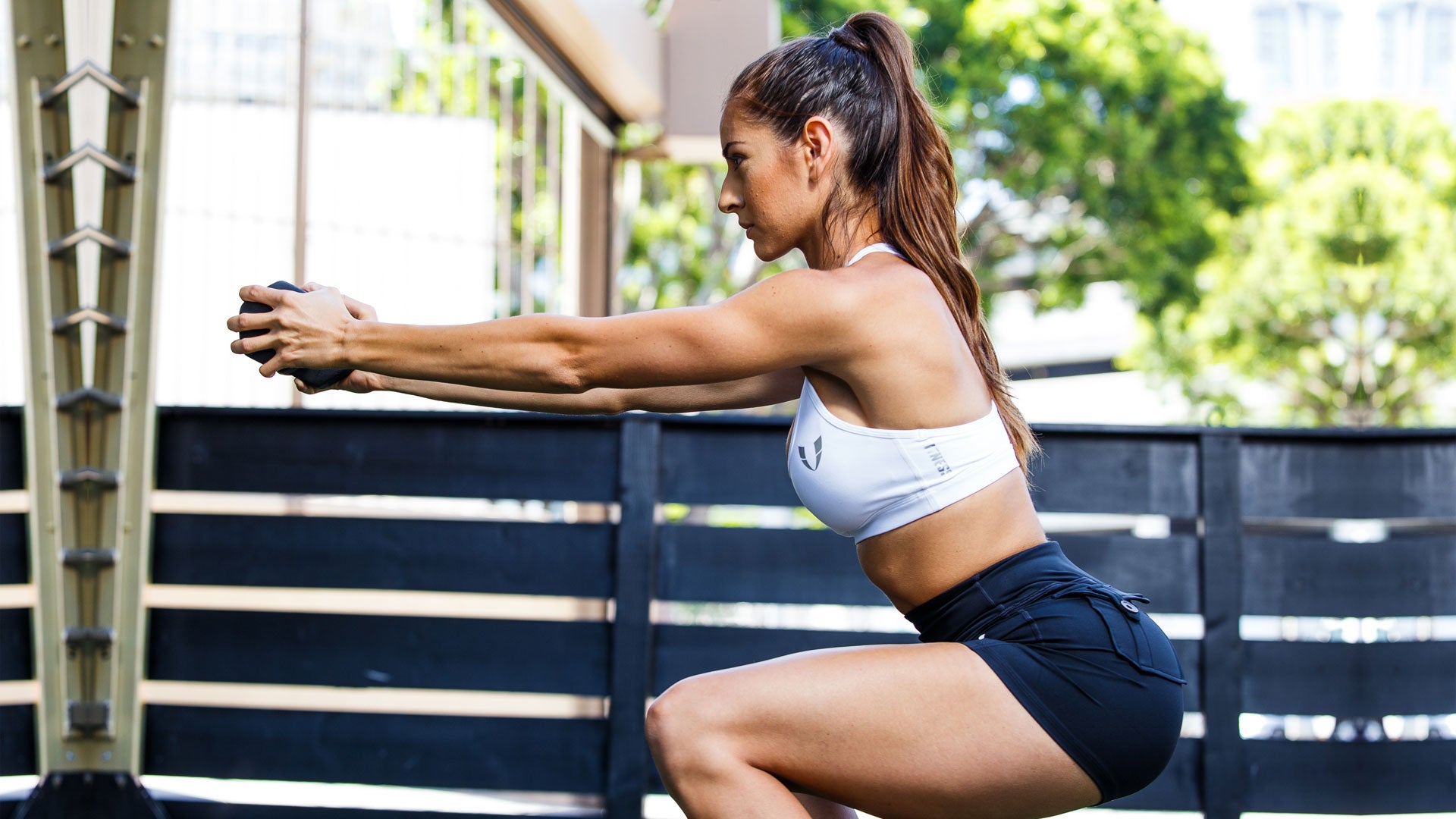 30-minute dumbbell workout for women
Fitness experts recommend adding dumbbell weights to your workout routine to improve bone density, speed metabolism, stimulate muscle tone and increase overall calories burned. Women can get all th...
Read more