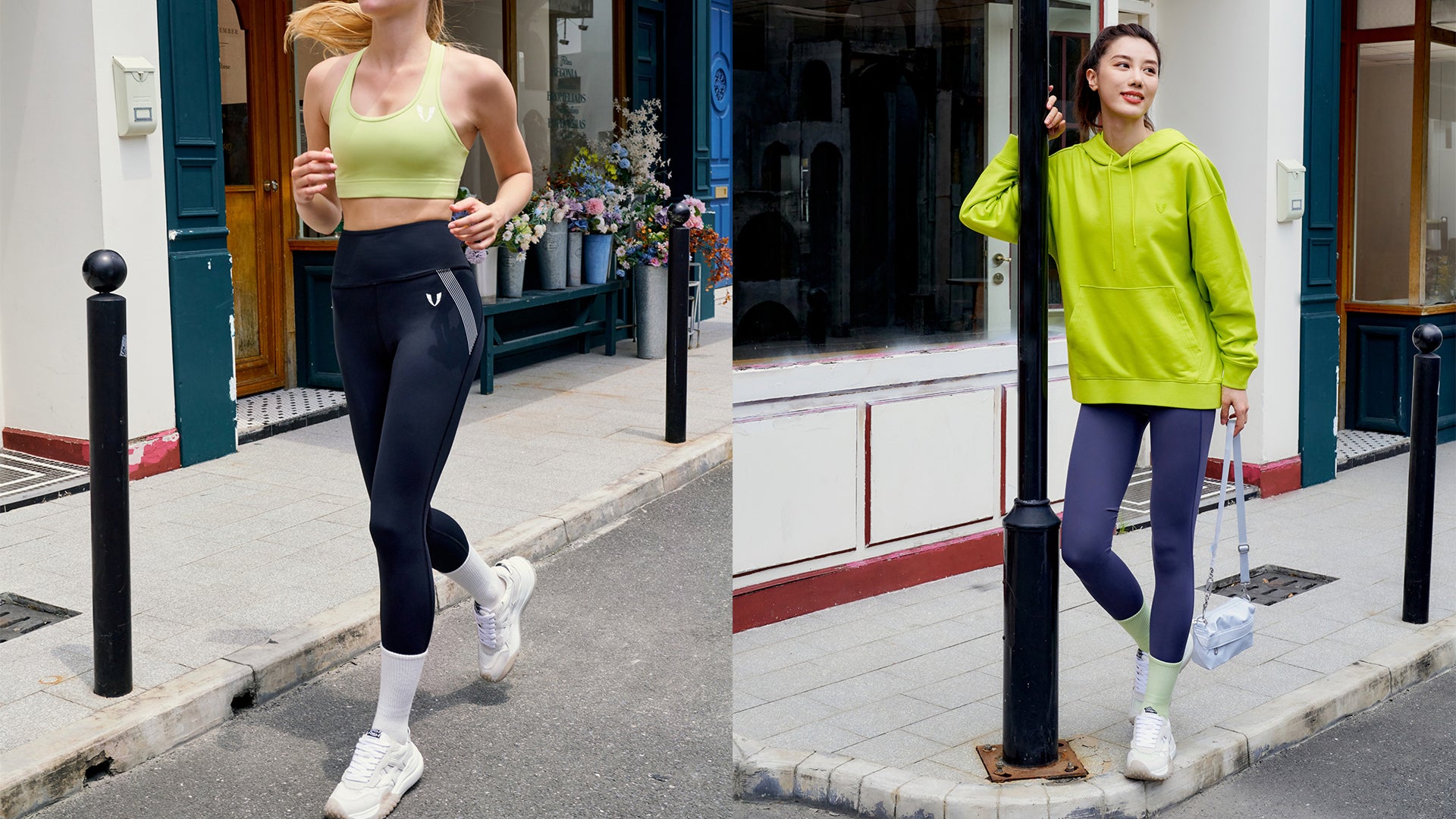 How to wear athleisure style?
Well, there is no space for denial that athleisure style has become the latest trend and it's going to stay. If you are a bit confused or skeptical about how to incorporate this style the correct way and uplift your fashion gave, then this post on athleisure wear style guide is the right destination for you.
A brief about athleisure wear
The world has changed a lot in the past 2 years post the pandemic. After working from home for more than 2 years and working from the comfort of home, blazers & sweatpants have almost become a part of our daily fashion. People have been wearing athleisure not as just part of the current trend, but people have actually gotten acquainted with it. It has become an integral portion of life. So if you are looking for comfort, fashion and performance all at the same time then athleisure wear is the one for you. Now let's guide you through this all-time favorite fashion trend.
Athleisure is a kind of comfy wear which blurs the line between gym clothes and cafe clothes. In a matter of a few years, athleisure has become one of the trendiest fashion statements. Whether you are absolutely new to this trend and are wondering how to build your wardrobe, or you are the kind of person who already wears a pair of leggings & crewneck oversized tops on a daily basis, we have got you all covered. 
Athleisure wear style guide
This article will guide you on how to build your wardrobe full of the great collection of athleisure wear and how to wear athleisure style the best way. The major commandments of athleisure wear that you should know. Following are the 5 major easy commandments of athleisure style that you should always keep in mind:
Comfort and Comfort!
This particular fashion trend is all about comfort! Little did people know earlier that comfortable wear too can look so effortlessly beautiful and classy! An ideal athleisure look should be the one that always you to stay comfy and says you are always ready for the go. Athleisure wear should be something that you can wear effortlessly anywhere: may it be the gym, the office, the cafe or the grocery store. 
Therefore when organizing your athleisure wardrobe, make sure to add pieces that you can pair up and wear almost everywhere. The pieces should be loose yet properly fitted to give you comfort and style both together.
Mix oversized pieces with tightly fitted pieces 
Yes, you heard it right! Though athleisure is all about comfort, you cannot just wear two loosely fitted cloth pieces at the same time as it might look a bit off. The idea behind athleisure is to mix and match.
Therefore the combination should be loosely fitted large pants with some tight fitted shirt or loosely fitted oversized shirts or t-shirts with tight slim leggings. You can try out some baggy t-shirts with tightly fitted bike shorts or some loose tracksuits with a tank top or tight sports bra. How cool isn't it?
Showing off your brand logos with some classic pieces
Well, athleisure wear is not very fancy or glittery to attract people. So what else can be the attraction in such simple wear? The BRAND logo! Logos play a big role here. When choosing branded clothes one thing that needs to be considered is that the brand logo should not be everywhere on the clothing. It should be fixed at one particular place on the cloth. 
Athleisure wear is all about sophistication with classiness so when choosing clothes, go for pieces that are branded yet look simple. Next, pick technical athletic fabrics with cotton materials. If you choose fully cotton fabric or fully technical sports fabric, it might end up looking too tacky!
Choose pieces with minimalistic aesthetics and clean cuts
As mentioned-above athleisure clothes are all about sophistication, therefore when it comes to shape or cuttings, have a minimalistic approach. Invests in clothes that feature simple silhouettes and clean cuts, so that you can make your wardrobe shine with some classy go-to pieces that you can wear on various occasions. When it comes to athleisure clothing you should always have something in the wardrobe that you can just throw on yourself whenever you have sudden plans.
Avoid flashy colors or eye-catching prints or patterns
Athleisure wear is all about being minimalist. So while choosing athleisure outfits stick to simple colors and prints. The base of your outfit should be always black, gray or white or any other neutral color. On top of that, you can add any colorful piece to enhance the look. This way you can achieve a classy look, and stay out of the box yet not end up looking very flashy. 
Some classy all-time wear athleisure pieces and accessories
Following is the list of some common athleisure wear that can never go wrong:
A classy Daddy hat
Daddy hats are quite an in fashion since time immemorial. A Daddy hat is an all-time favorite pleasure statement that you can never go wrong with. First of all, it makes you look cool, secondly, you can even hide your messy hair if you did not get the time for your hair. 
Chic sports bra
Athleisure is also about your everyday staple as your everyday staple is the clothing that keeps you comfortable on a daily basis. A simple chic sports bra is one such piece of clothing that you can wear too to your yoga class or even wear as a short tank top on summer days.
Technical tee
A simple one-colored not so fancy technical oversized tee can be your go-to athleisure wear. Pair it up with some slacks or casual sneakers and you can even wear it to the office. May it be for an evening run or for gym sessions, you can wear this look almost everywhere. 
Sweatpants and leggings
Oversized sweat pants and tight-fitting dark-colored leggings are two such pieces that you can pair up with almost anything. 
Conclusion
It's pretty well known that athleisure wear can never go off fashion. Investing in some good athleisure wear will keep your wardrobe filled with ready-to-go outfits for a long period of time. Use this athleisure wear style guide the next time and just bang on with your fashion game!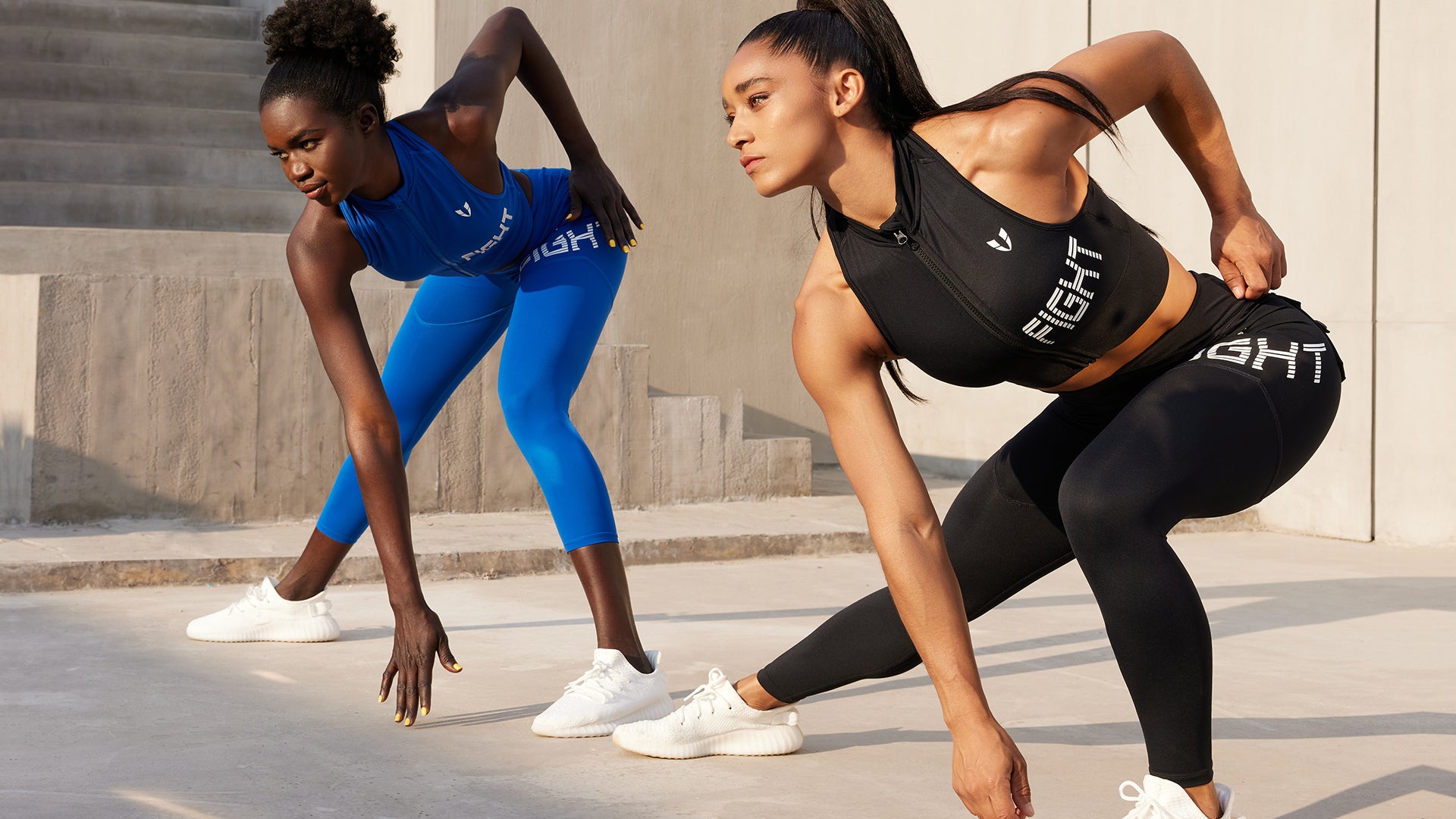 8 outdoor workout ideas you can try
The best part about exercising outdoors? You're not limited to one or two workout routines, and you don't need an expensive gym membership or fancy equipment in order to see results. In fact, all y...
Read more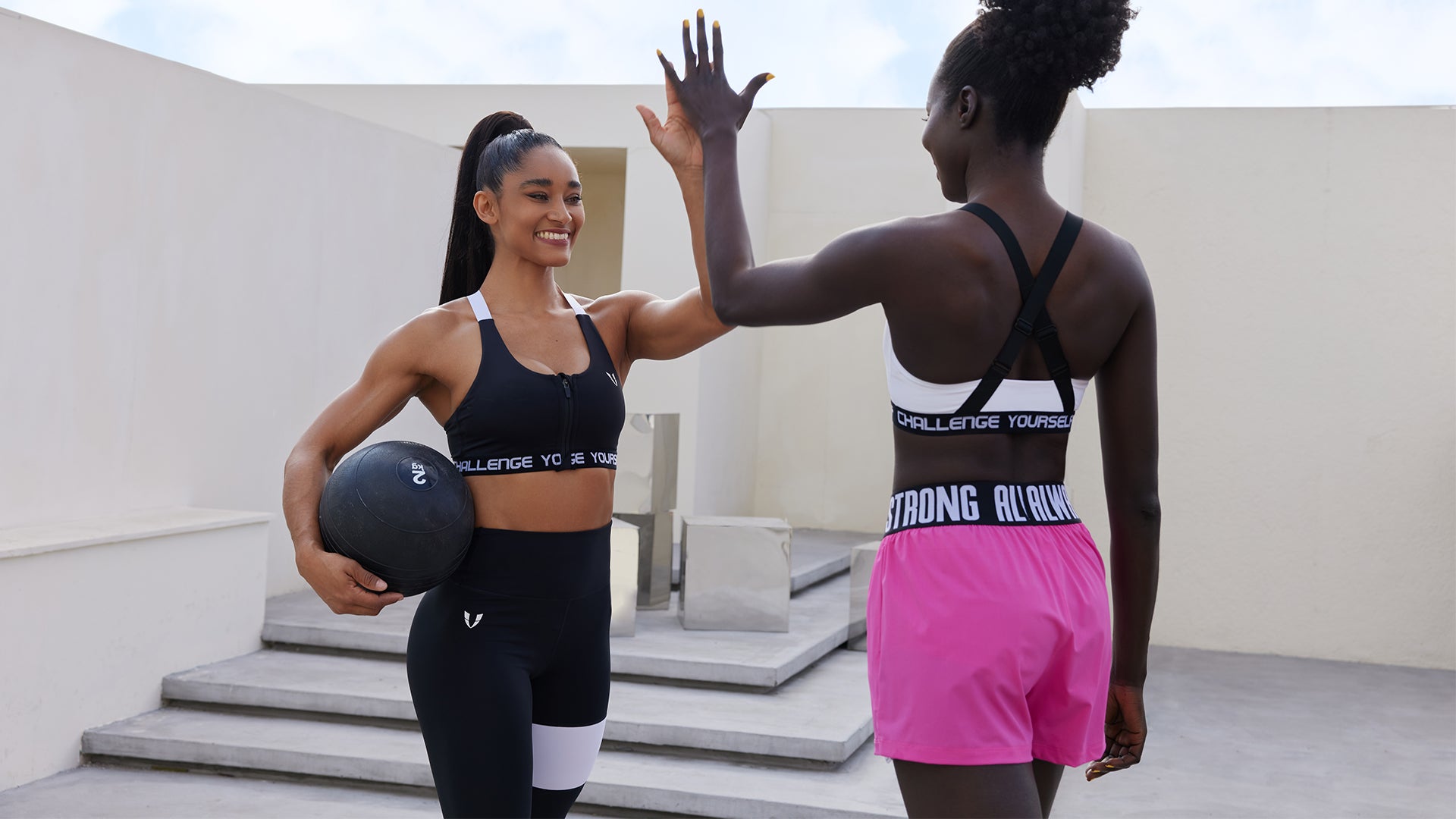 How do you style a sporty look?
Sporty and casual are not as easy to pull off as you might think, but it doesn't mean they can't be stylish. Get inspired by these ideas on how to style a sporty look. When you think of the word sp...
Read more