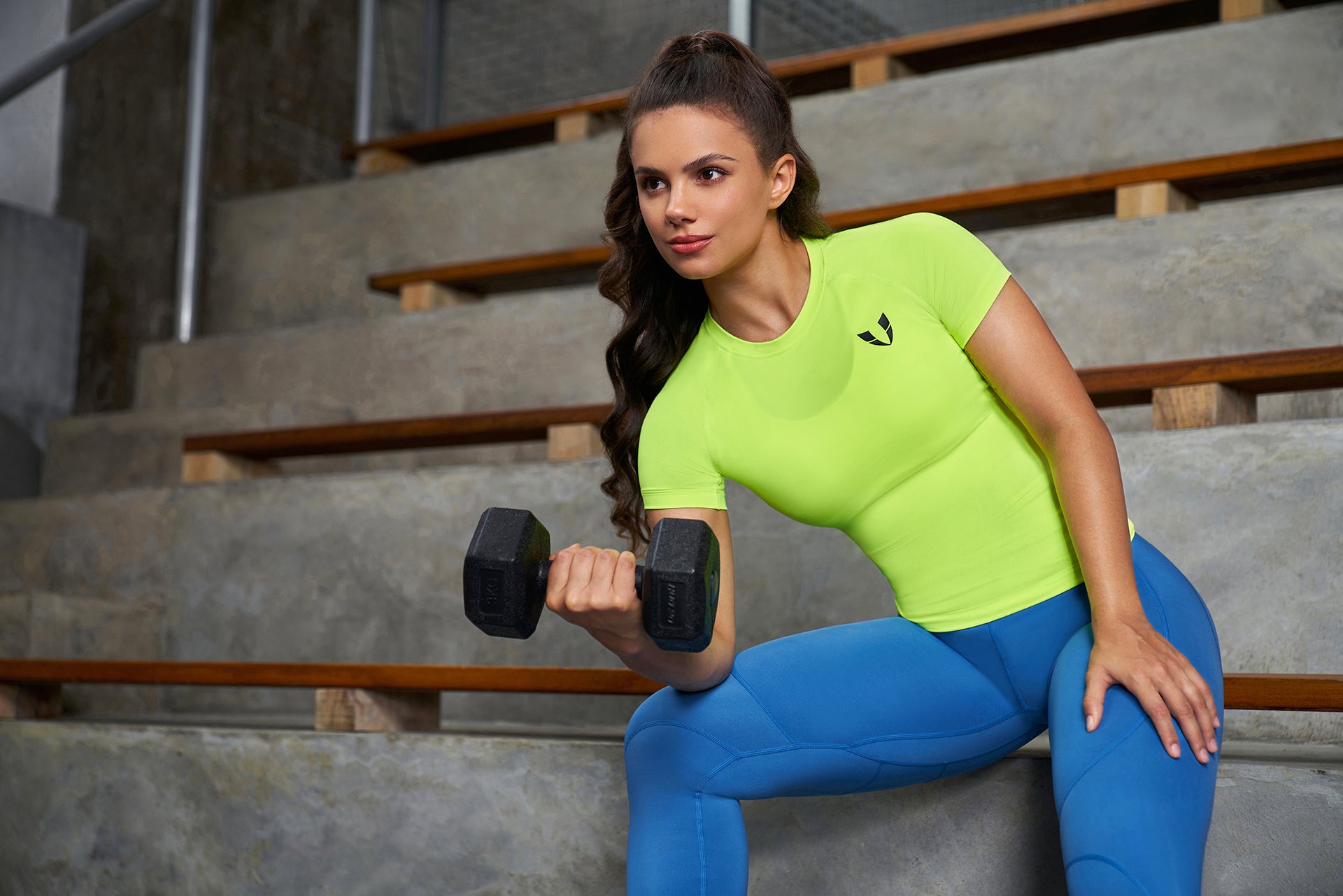 Inappropriate gym attire: you should never wear to the gym
Immaculate attire enhances your image and comfort on every occasion. This applies not just to your firm or any unique event situation, but also to the gym. When heading to the gym to work out, you must dress appropriately. Your gym attire has the maximum impact on your gym performance.
Perhaps your old bra or other school-related gear is no longer appropriate for the gym. When you work out in a gym, you may find yourself in an awkward scenario, making you feel uneasy.
Let's talk about inappropriate gym attire facts that every woman should know.
1. 100% Cotton clothes
Many training gurus or qualified professionals in the gym area believe that wearing cotton clothes in a gym fouls less than wearing synthetic clothing materials. Cotton textiles have been shown to absorb sweat, even an ounce, creating the impression that you are wearing a moist towel.
According to skin professionals across the globe, the more damp your clothing is, the more likely germs may develop if you wear it for extended periods of time. Also, researchers say that if any unprotected regions of the skin are contacted by microbes in training gear, it can develop a fungal infection on the spot.
Given the above ideas and evidence, it is best to avoid wearing cotton clothing to the gym. You may live a healthy and pleasant life by wearing sweat-wicking workout clothing.
2. Regular bras
When going to the gym for a workout, it is best to avoid wearing an outdated sports bra while keeping your breast comfort in mind. Regular bras for workouts do not produce good outcomes. For a lady like you, a worn-out or outdated bra with extended elastic is not a smart or sensible choice. Aside from bouncing, wearing an uncomfortable bra to work out invites complications.
Working out in stretched-out bras may result in upper back and shoulder aches for a lady with a medium-to-large chest. Another downside is that an individual's breast tissue may be injured, increasing the likelihood of future sagging. Hence, working out at a gym with a flexible and supportive bra is a wonderful idea.
3. Jewelry
Wearing jewelry while exercising is a bad idea. For example, jogging while wearing a long necklace or a lengthier pendant might be uncomfortable.
Another common blunder made by many women is wearing a ring. You may believe that wearing rings at the gym is not an issue. The rings, on the other hand, may hinder you from lifting weights as much as you want. How? Rings might affect your grasp on the weights, causing you to lose balance when lifting or holding the weight incorrectly. When you wear a ring, the chance of weight sliding off of your hand increases. Furthermore, the force of a load on your ring can create deep protrusions and even skin injury.
4. Super-Baggy Clothes
Your trainer may assess you by looking at your physique during a training session. As a result, you do not need to conceal your body. Wearing comfortable training clothing instead of flashy materials that enhance your form or beauty is necessary for you throughout a workout session. Although looking beautiful at the gym is not required, wearing fitting attire will help you achieve your goal. Inappropriate gym attire puts you in deep trouble and does not allow you to achieve your goals.
5. Makeup on the Face
Makeup is really important for a woman. However, it is not appropriate at a gym where you will be sweating profusely. Do you know what the primary concerns are when you wear makeup to exercise? When you sweat, bacteria and sebum accumulate under your makeup, causing discomfort and promoting acne outbreaks.
Do you enjoy working out at the gym to meet your goals? If so, go to the gym without makeup and with a freshly cleansed face.
6. Too-Tight Clothes
Clothing that is too tight may prevent you from freely performing workouts. It causes you more harm than good. Tight apparel limits mobility in the gym. Small shorts or too compact clothes may make it difficult to bend or lift your arms.
Short pants cause leg cramps.
Tight bras restrict your breathing.
Because of the tightness of the shorts, you may get chafing on your thighs.
As a result, comfortable attire is required when exercising.
7. Worn-Out Sneakers
It is not a good idea to wear worn-out sneakers to the gym. You should avoid wearing old footwear to the gym. If the patterns or trends of your shoes have begun to wear out, it is best to replace them with new ones to ensure the safety of your hips and legs during training sessions. Your old shoes do not provide the necessary support and do not have adequate cushioning for your needs.
8. Loose-fitting shoes
Loose-fitting shoes are the worst thing to wear on the treadmill. When you wear loose-fitting shoes, you are more likely to feel uneasy and lose your balance, which can be harmful. Make sure your shoes fit properly so you have as much equilibrium and control as possible in your legs. Wear your shoes for some time before engaging in genuine exercise sessions. Check to see if the shoes are comfy and flexible, with no flaws.
Final words
A lady who visits the gym must know what to wear and what not to wear. Yes, inappropriate gym attire not only disrupts your performance but may also be dangerous. As a result, an individual must take considerable precautions to avoid inappropriate dress without hesitation. Wearing only comfortable, reasonable, and justifiable attire produces the intended results. This post will outline many things you should never wear to the gym. Indeed, a woman can be well prepared before she heads out to a gym by going through the aforementioned tips for quality results. Yes, the above 8 points are informative and well explained to your core understanding.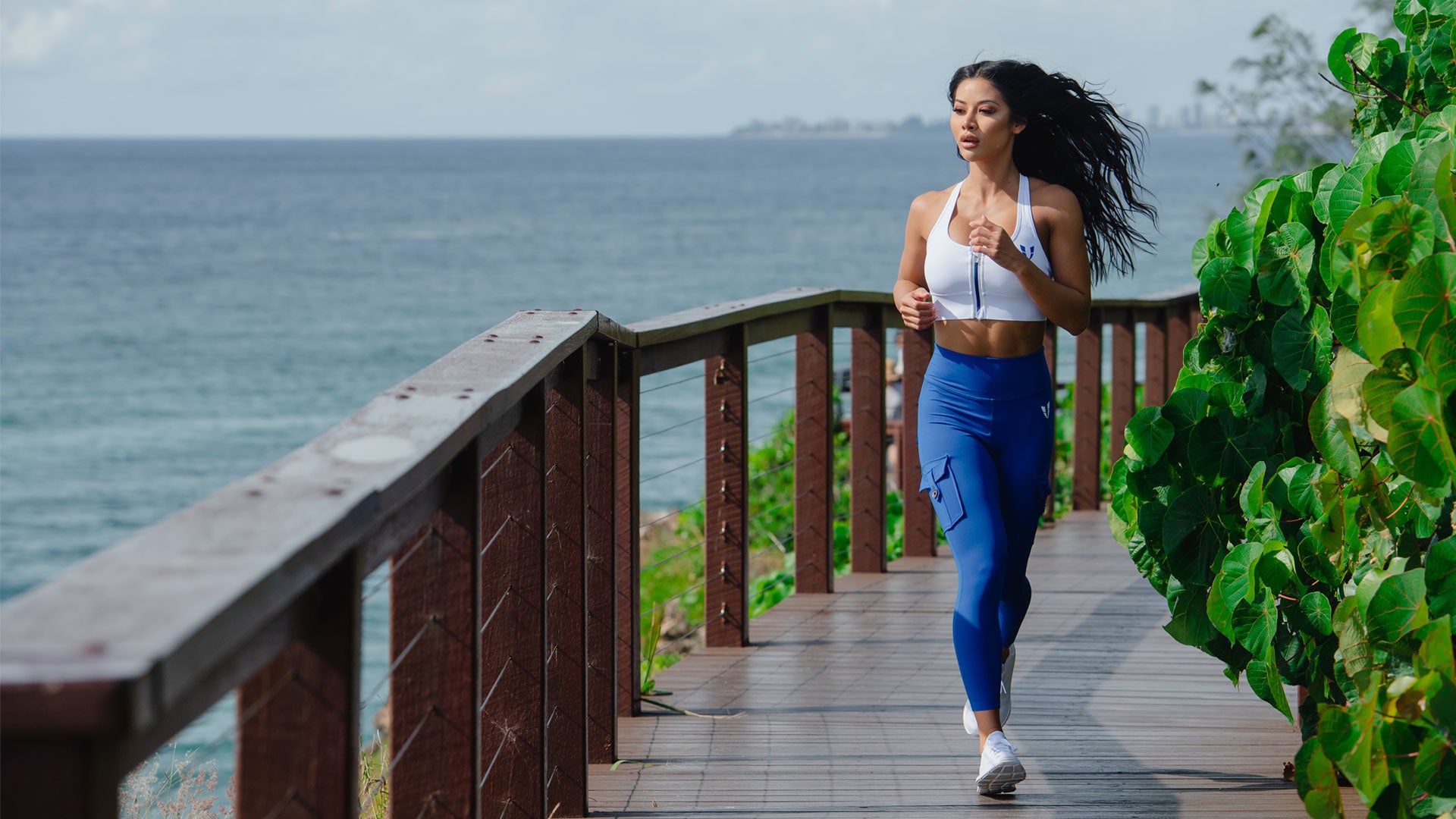 Why do runners wear tight clothes?
Amateur runners and professionals always stick to tight clothes for practice sessions or professional tournaments. Globally, tight clothes for runners are the norm. But why is it so? Let's find out...
Read more