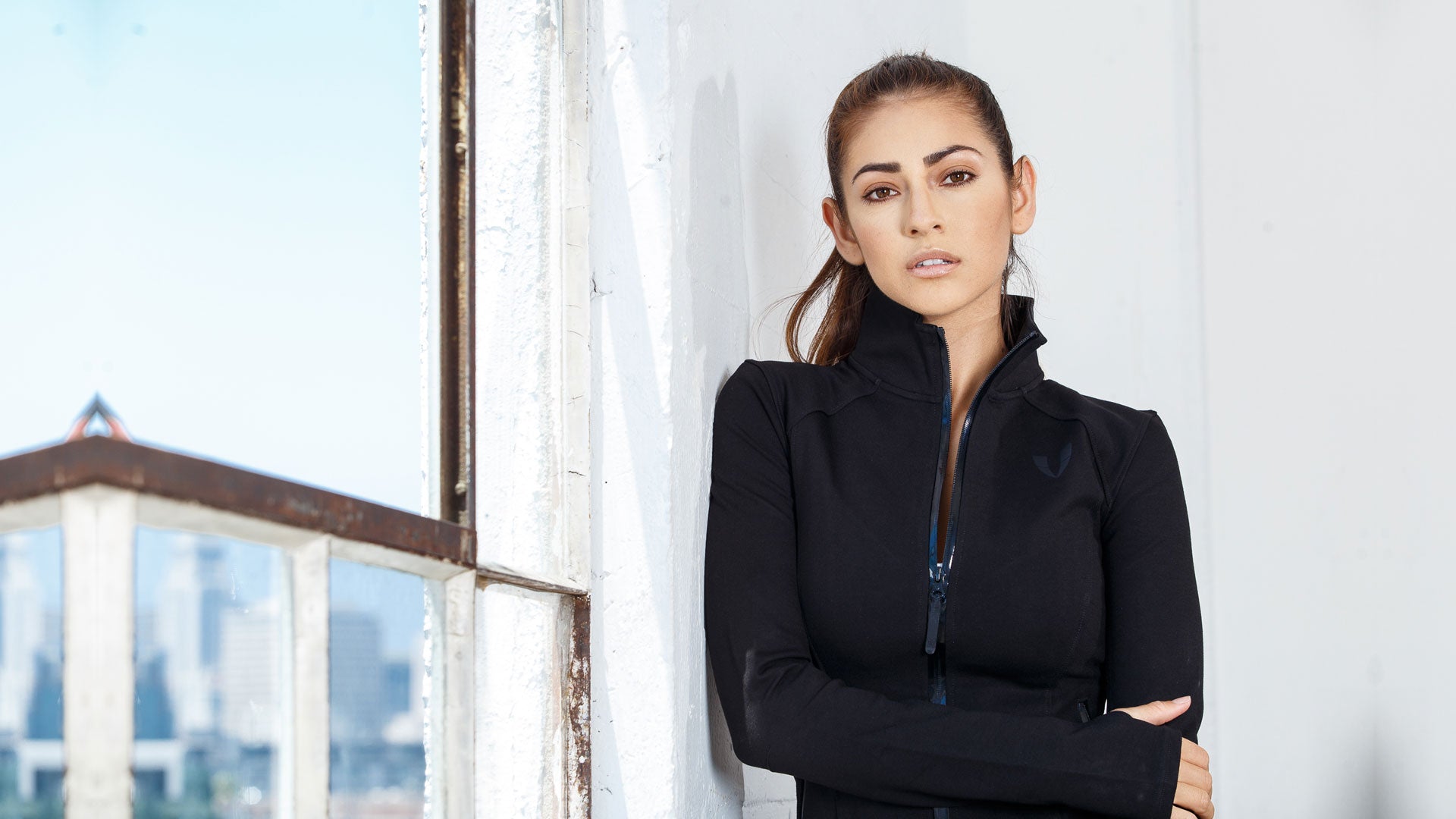 Why wear a hoodie while exercising?
Have you heard of the hoodie edge? Wearing a hoodie while working out is a great way to move better, feel better and work smarter. It's no surprise that people are showing up to work out in hoodies everywhere you look. What are the advantages of wearing a hoodie during workouts? Take a look at eight fresh reasons to wear a hoodie when exercising!
Why Everyone Loves a Workout Hoodie
First, it's important to know that a workout hoodie isn't your run-of-the-mill hoodie. This is a fitted specimen with breathability. Most workout hoodies zip up. While stylish, workout hoodies are performance clothing! They won't "choke you" the way a traditional, bulky cotton hoodie will.
1. Hoodies Provide Comfort
Comfort is the top reason for wearing a hoodie while working out! Nothing makes you feel like you're wrapped in a cloud quite like a hoodie does. This is important if you dislike the look and cut off some popular workout tops.
2. Hoodies Hold Your Stuff With Hands-Free Convenience
What's more functional than workout clothing that actually holds your workout gear? If you're like most people, you need a place to store earbuds, car keys, a phone and other essentials when you're running, jogging, walking or cycling. It can be frustrating to carry a bag or pack because you feel like the extra weight is throwing off your balance. The option of holding things while you try to run or work out can really throw off your range of motion. With a hoodie, you have built-in pockets right where you need them!
3. Hoodies Are Stylish
Hoodies are very in right now. Being able to pull off an on-trend look while working out is a fun part of workout culture. We all love looking our best when we're working out. Here are some great ways to wear a workout hoodie:
With mesh shorts.
With leggings.
Tied around your waist.
Over a tank top for versatility in hot-to-cool weather.
If you buy the right workout hoodie, it's going to transcend your workouts. Don't be surprised if your hoodie becomes the thing you always reach for when you're going out the door. Do yourself the favor of stocking up on more than one color once you find the hoodie you can't live without.
4. Hoodies Help You Feel the Heat Faster
Lots of people love the way that hoodies get them into that "sweat zone" faster. They love the feeling of working up a sweat quickly with help from a hoodie instead of working even harder to get rid of the chill in a tee or tank. Some people who are training exclusively wear hoodies when working out because they want to get to that "heat point" sooner. They also use the added bulk of the hoodie as a training tool to get stronger.
5. Hoodies Provide a Low-Key Disguise When You Don't Want to Be "Seen"
You may not feel like you're exactly putting your freshest face forward after an intense workout or yoga session. However, you still want to dash to the store to run some errands on your way back from the gym. A hoodie offers a great way to go "incognito" by simply pulling your hood up to enjoy some anonymity. Hoodies allow us to feel cocooned and protected when we're feeling less than social!
6. Hoodies Make the Dash to the Car Easier
Who wants to lug a coat to the gym every morning? If you tend to hit the gym first thing in the morning when the air is still pretty chilly, proper workout gear is essential. The beauty of a hoodie is that you can make the trek from the car to the door without freezing! It's the perfect gym attire if you really don't want to deal with bringing a coat to the gym.
7. Hoodies Are Easy to Wash
Durable and rugged, hoodies are very easy to wash and care for between gym sessions. You'll appreciate not having to give your hoodie too much special attention to get it prepared for your next gym visit. You can even allow a hoodie to "line dry" in the summertime to save energy.
8. Hoodies Provide Instant Rain Protection
If you're a runner or cyclist, you know how often quick rain showers catch you by surprise. Most runners and cyclists don't pack rain jackets or umbrellas along for the journey. If you always wear a hoodie for outdoor workouts, you're always prepared to be shielded against the rain! You get bonus points for wearing a lightweight, moisture-resistant hoodie that won't get heavier in the rain.
Yes, You Should Be Wearing a Hoodie When Exercising
The case for wearing a hoodie while working out is pretty strong! Every active person needs to have at least one high-quality, ultra-comfortable performance hoodie in their roster of workout attire. There's no better way to feel empowered and prepared for every type of workout situation!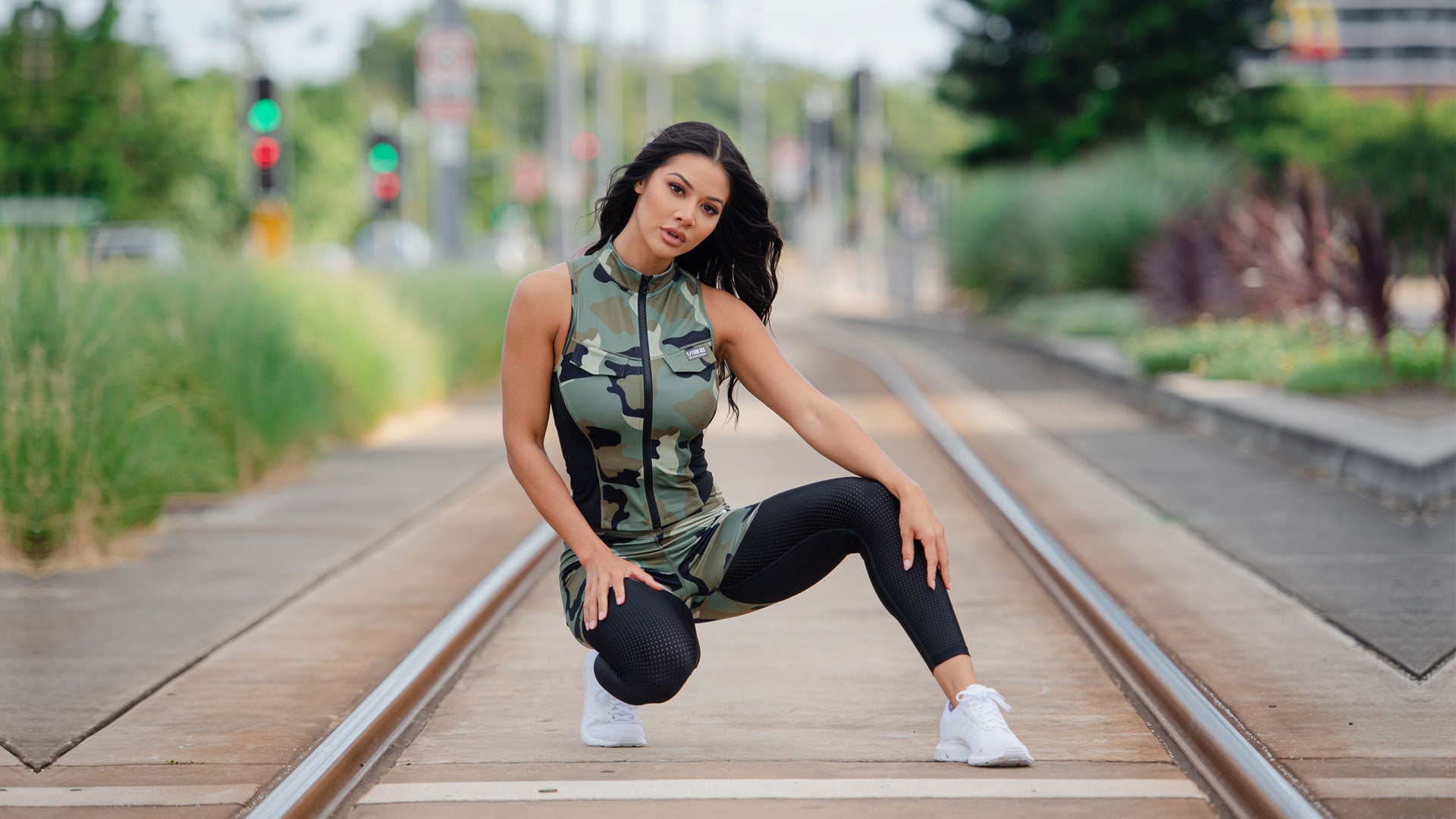 Leg workout: best leg exercises for women
Leg exercises can help with a fit body and toned legs. By practicing the best leg exercises, one can improve the shape of legs and can wear all the outfits confidently. It is not about confidence o...
Read more