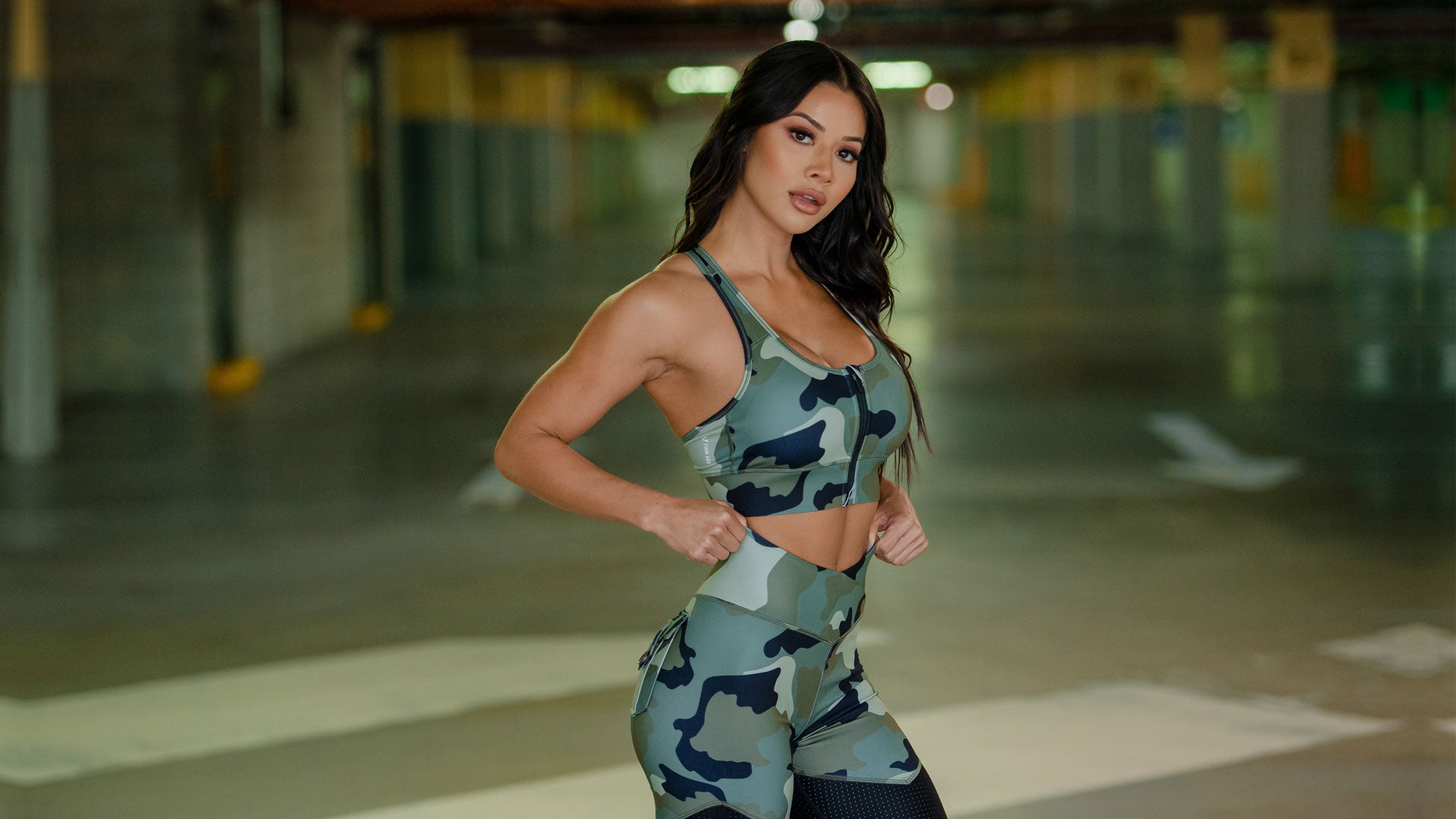 Your wardrobe essential activewear: camo collection
Gone are those days when people used to pay least attention on their workout clothes. Nowadays, fashion has changed a lot. Workout clothes are not just a simple workout cloth. They can be worn for workouts as well as for casual outings too. Hence, you can see a drastic evolution in the style and designs of activewear. One of the most popular prints for the essential activewear these days is camouflage or camo prints. Though the popularity has skyrocketed recently, the camouflage prints entered into the fashion world in 1980s.
The camouflage print comes in different patterns. The craze for camouflage print is increasing every day and this print is mainly available in brown, green, black and tan shades. They offer simple yet a very versatile and stylish look to your workout outfit. Looking for some trendy camouflage designed workout essentials? Read on to know more.
Camo Activewear Essentials for your Wardrobe
Activewear outfits while working out or doing anything can help you in different ways. They are lightweight, comfortable on your body and can lead you to be more active. But a stylish activewear can help you to improve your confidence level too besides upgrading your fashion statement.
The camouflage or camo print can make an outfit look incredibly smart and stylish. As it is one of the latest fashion trends, you can get some activewear in this print. There are some of the essential activewear items that you will need in your wardrobe. Here are some of the essentials you will need in your camo collection:
Camo Leggings
A comfortable yet stylish pair of leggings is a must for your workout. The most amazing part is that these leggings can be worn for casual outings too besides just working out or exercising. You can grab a pair of camo printed leggings made up of best quality material to ensure proper stretching and comfort. While style is important, you also have to make sure that the leggings are properly hugging your legs. It shouldn't be too tight or too loose. With these camo leggings you can strike a perfect balance of style and comfort. These leggings come in different features like pockets, mesh finish and more. Pair these leggings with the right tops or a sports bra.
Camo Tank Tops
While working out, you have to be free to move and active. For that, you need something which is loose, breezy and comfortable. The one outfit that gives you all these is the tank top. Having tank tops is an absolute essential in your activewear wardrobe. These are sleeveless allowing easy flow of air while working out and easy movement too. A perfect camo tank top can be a great piece to pair with your camo leggings. They look quite stylish and cool while making you feel much more relaxed and comfortable. Thus, it will be easier for you to move around increasing your performance and efficiency. Style an easy breezy camo tank top with a pair of super stylish camouflaged leggings to make a perfect co-ordinated activewear outfit.
Camo Sports Bra
Having a sports bra is an absolute essential in your activewear collection. The sports bra can help you to provide a complete support while you are working out. You have to run, jump, lift, crawl and do all the other tough movements while working out or training. In this case, you need to a perfect bra that can give ultimate support to your breasts. A good quality sports bra is an absolute essential to provide support, reduce strain and pain of your breasts. These bras are available in three different types - low impact, medium impact and high impact. You can buy a sports bra with camouflage print on it which you can pair up with your camouflaged leggings. This will look super stylish while providing you with the right comfort, flexibility and support. It can definite upgrade your overall activewear outfit style by a notch.
Camo Long-Sleeve Top
Having a long-sleeve top for working out is absolutely necessary, especially for the winters or when the temperature falls down. This can help you to keep your body warm and keep an optimal body temperature. While these long-sleeve tops can go quite well with activewear cargos and leggings, you need to make sure that you are buying a stylish one. The camo long-sleeve tops for workout can never go wrong. The abstract print along wth accent lines and graphics can look really great. Make sure to buy something which is stretchable to provide ultimate comfort and flexibility. This can improve your performance as well as your style statement.
Camo Crop Top
As much as it is important to work out in comfort, it is important to work out in style. This can improve your confidence level. A crop top provides style as well as the comfort that you will need for working out. You can pair the stylish camouflage printed crop top with a pair of high-waist leggings. Camo crop tops are stylish while being stretchable, breathable and comfortable. Thus, it helps you to move around freely and exercise in utmost comfort to ensure better comfort. This is an absolute must-have for your camo activewear collection. Make sure that the crop top is made up of spandex and nylon or polyester to provide the best quality stretch. Sometimes the added mesh panel can increase the breathability of the top too.
Summary
All these are essential pieces that you need to add to your workout camo collection. Activewear doesn't have to be boring or monotonous. Having some stylish activewear outfits can help you to boost the confidence, make you interested for working out and have fun too. So, want to train and work out in ultimate style? Camo prints can look exceptionally great. They are smart, versatile and stylish. Camo printed activewear can be a perfect possession for your wardrobe. Buy a pair of camo leggings, camo sports bra, tank tops and long-sleeve tops for your training and workout session.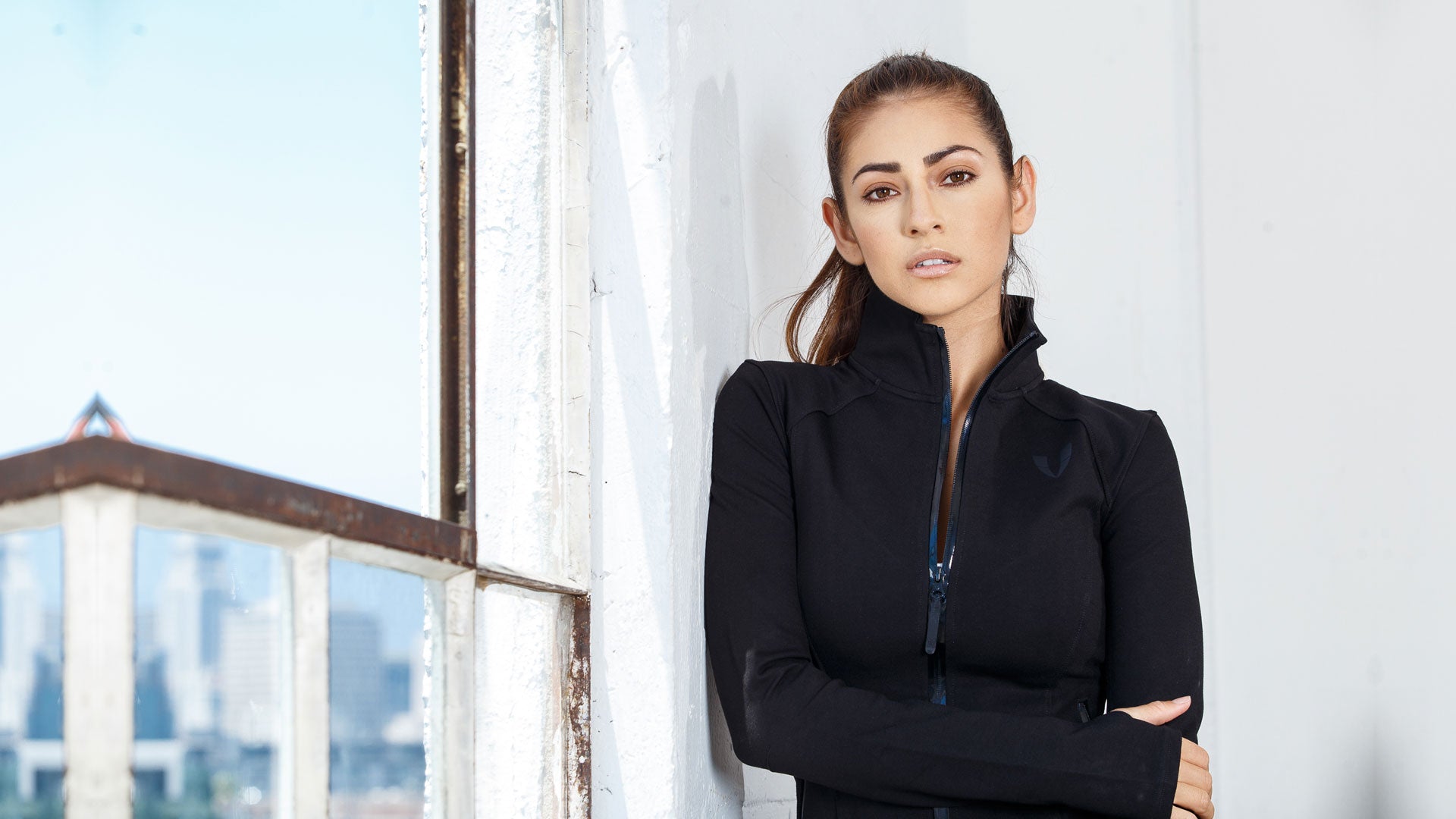 Why wear a hoodie while exercising?
Have you heard of the hoodie edge? Wearing a hoodie while working out is a great way to move better, feel better and work smarter. It's no surprise that people are showing up to work out in hoodies...
Read more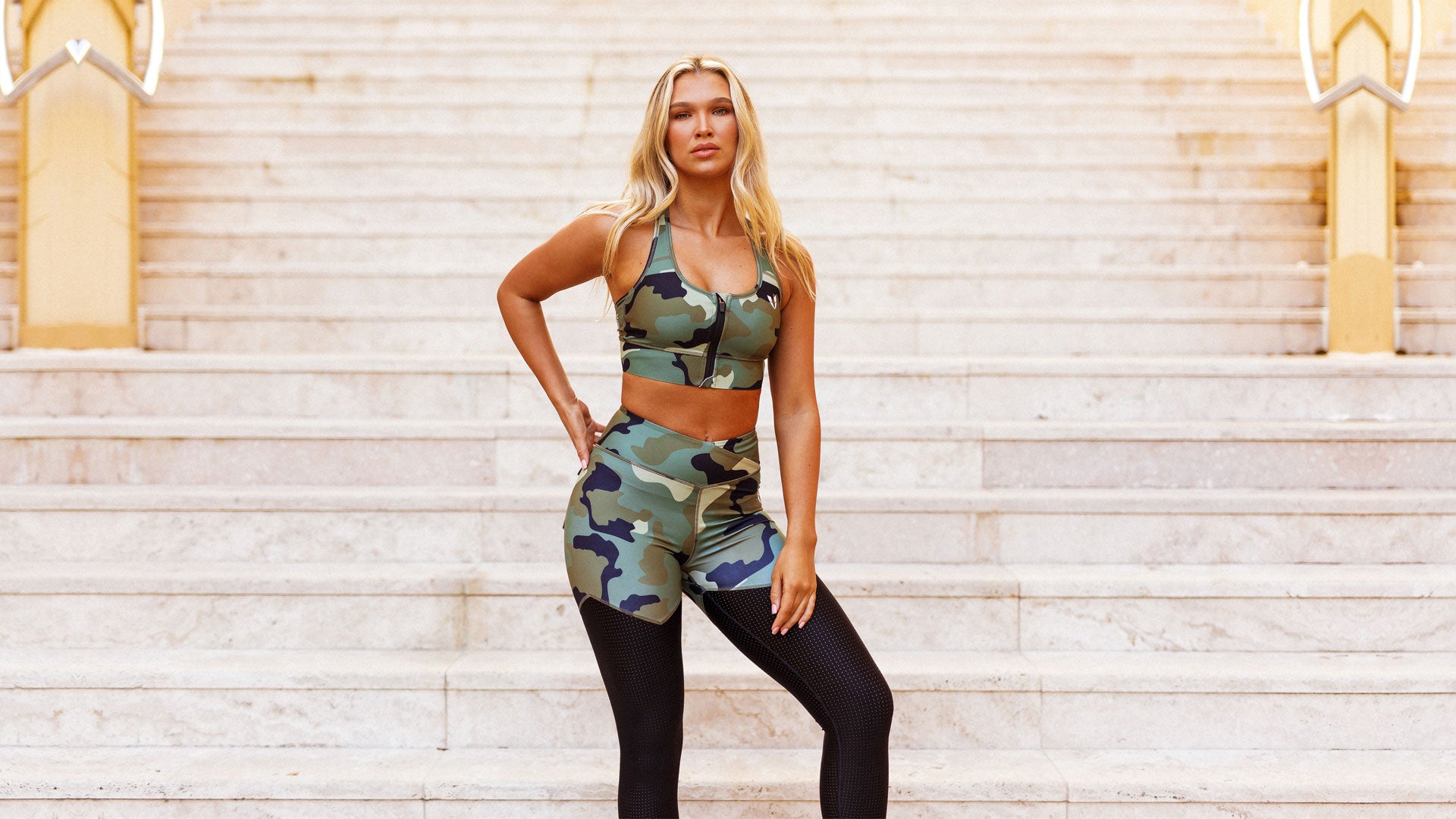 Functional training vs bodybuilding
Getting into shape has never been easy. Most people do not like to work out but the fact that they are becoming fat or obese later forces them to work out. After making up their mind, the most diff...
Read more