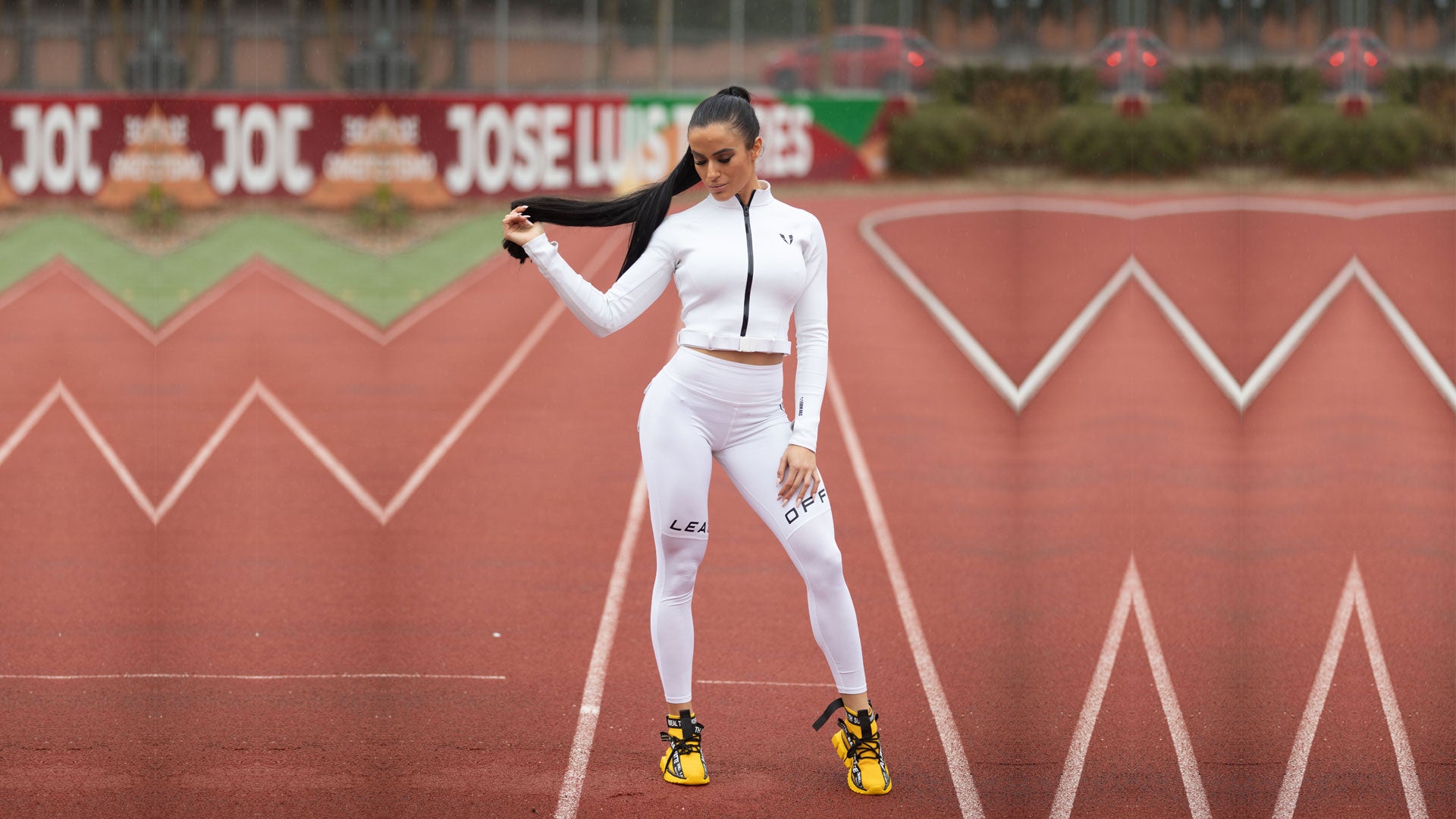 Workout leggings vs. regular leggings
If you are reading this, there are high chances you already own a few pairs of leggings and wondering if spending on a new one is worth it. The truth is, regardless of how many leggings you own, unless they are the right fit for your exact purpose, you won't be able to perform with utmost productivity.
That being said, a common confusion that arises is the difference between workout leggings and regular leggings. Where workout leggings are specifically designed for athletes', regular leggings are centered around providing aesthetics and variety to all the fitness enthusiasts out there.
But what is really that gives one an upper hand over the rest?
Here's an honest comparison that answers just that. Workout leggings vs. Regular leggings: let the battle begin!
Main Differences Between Workout Leggings and Regular Leggings
Comfort
When we specifically talk about comfort, regular leggings are known to take the lead as they hug your lower body just right to make it easier to wear on every basis. The stretchiness and softness come in various textures and styles to help you find the best match. As for the workout, leggings are designed to keep your leg muscles tight, making them only suitable for workouts.
Often you get to see people struggling to put it on due to its size and the ability to stick to your skin. However, thanks to the advancements in technology and industries, workouts are gradually making their way to offer better comfort in the long run.
Breathability
If you have little experience in the running, you would surely know how much difference a breathable fabric can make to your overall performance. Here, workout leggings are packed with superior quality breathability material that allows adequate airflow in and out of your legging to keep your body dry at all times. At the same time, regular leggings aren't designed to be worn in conditions with extreme moisture and temperatures.
Although workout leggings are likely to be tighter and thicker than your regular ones, the fact that it offers breathable makes it impossible to feel the discomfort that comes with tight clothing.
Material
In terms of materials, workout legging tends to have a thicker material to ensure the heavy wear and tear of your workouts. They are made with elasticized materials like spandex or sometimes cotton, allowing optimum body movement at the gym.
Where, regular leggings, on the other hand, can vary largely in terms of materials, texture overall styles to yield different performances. All regular leggings have in common the elastic material, which makes it effortless to move around. However, most of them are made from cotton and polyester to bring extra tightness, all while keeping your legs warm and dry at all times.
For colder climates, workout leggings rely heavily on nylon, lycra, and spandex to give them the waterproof ability and make them sweatproof during your exercises. Here, the best workout legging will tend to have a high amount of nylon to yield maxim benefits.
As a result, your workout leggings will stay in place and aren't see-through when you bend over to do your daily squats. The thicker waistbands are also likely to be robust and keep your legging in shape.
Maintenance
Where regular leggings are the ones we are most aware of, workout leggings may need more attention. This is because workout leggings have a unique shape and structure that helps to keep your muscles tight and provide additional support during workouts. To make sure you keep your workout leggings in their ideal shape, put them in a mesh bag before tossing them in the washing machine. However, the best option is still hand wash as it gets rid of the gunk without damaging the material whatsoever.
Therefore where workout leggings are the ideal choice to keep you energized throughout the day, it may need extra maintenance to ensure you are making the most out of for long periods of time.
Price
When we specifically talk about price, you get what you pay for. Regular legging is available in various sizes, styles, and prices to suit people of all needs and budgets. However, they are too thin to wear during workouts, giving them a cheaper look in some cases. Therefore, if you are looking for regular leggings that offer excellent quality, you need to have a bigger budget for added satisfaction.
Coming to workout leggings, although they come with a heftier price tag, you can rest assured to get everlasting satisfaction that will not only amp up your performance at the gym, but the polished look also gives an ever-needed elegant look. Nowadays, you also get to avail yourself of a wide array of colors and patterns to add an element of funkiness to your boring exercise leggings.
Another thing that you can expect from this premium price is the comfier-than-jeans feel that will instantly elevate your performance at the gym.
Flexibility
One of the many benefits of workout leggings is how the thick material lets you have the freedom of flexibility, full coverage, along body slimming features that make it the epitome of perfect bottom wear that you need to wear during intense exercises. This is specifically needed during morning scratches, yoga, or even regular running, where flexibility eliminates any physical barrier you may have to provide your best performance.
Nowadays, you also get to have UPF products and moisture-wicking properties that allow you to make the most out of this single purchase. Whereas regular leggings are mainly known for their lightweight fabric, which makes sure you don't feel a thing in your bottom.
Appearance
Appearance is completely dependent on the brand and price you are willing to pay for a good pair of leggings. When we mention appearance, it is not just the aesthetic benefits you get to avail yourself but also the overall fabric, hem design, and texture that helps discursive the good leggings from the bad ones.
Workout leggings can be found in both knee, and full-length sizes and are skin-tight to keep your muscles in check. As they are made for athletics, they always have a thicker structure and material to help you carry out your workout without worrying about exposing your skin. Nowadays, some brands also offer different looks, like mesh and sheer panels, to spice up your boring outfits.
The #1 problem that many people face is the thin, see-through material where you can clearly see the underwear coming to regular leggings. Luckily workout leggings won't do that for you. However, regular legging can be an excellent choice on the brighter side if you prefer to have full control over your legging and need specific patterns, styles, and shapes to amp up your casual outfits.
Bear in mind, when it comes to appearance, you can clearly see the preciseness of the legging based on the looks. Where regular leggings offer more details and patterns ranging from florals to trendy ones, workout legging tends to stay very vigilant at making sure your legging looks as clean and athletic as possible. Therefore, they tend to focus on basic solid colors to blend well with your gym.
Durability
Both of the leggings are equally durable, which makes them perfect for their own purposes. However, everything comes down to square one: the brand and model you are going for.
You get to see reputable workout legging brands offering worse durability than your regular leggings in this saturated market. So the point is not just the brand here. You need to thoroughly do your research to understand what the brand offers, their reviews, and the materials they base their products on.
You need to pay extra attention to durability as this is the main factor that will influence whether you will make the same purchase again. A good quality workout legging can rest assured you to indulge in your favorite workouts without worrying about ripping the leggings.
And durable, regular leggings are an excellent choice if you are searching to make a good one-time investment in your personal style.
Wrap up
All in all, the difference between workout legging and regular leggings is substantial. Although they may look the same colors, structure, and sizes, you really understand their difference once you put them on.
The winner here depends on your purpose of purchase.
If you are a fitness enthusiast looking to gear yourself up with the right leggings, you can never go wrong with workout leggings as they provide everything from flexibility to the highest quality materials to enhance your experience. However, if you someone searching to amp up your street style looks, regular legging can offer a large variety of options to perfectly suit your personality.
Therefore, before you make up your mind, get your priorities right and weigh all the pros and cons for the best results.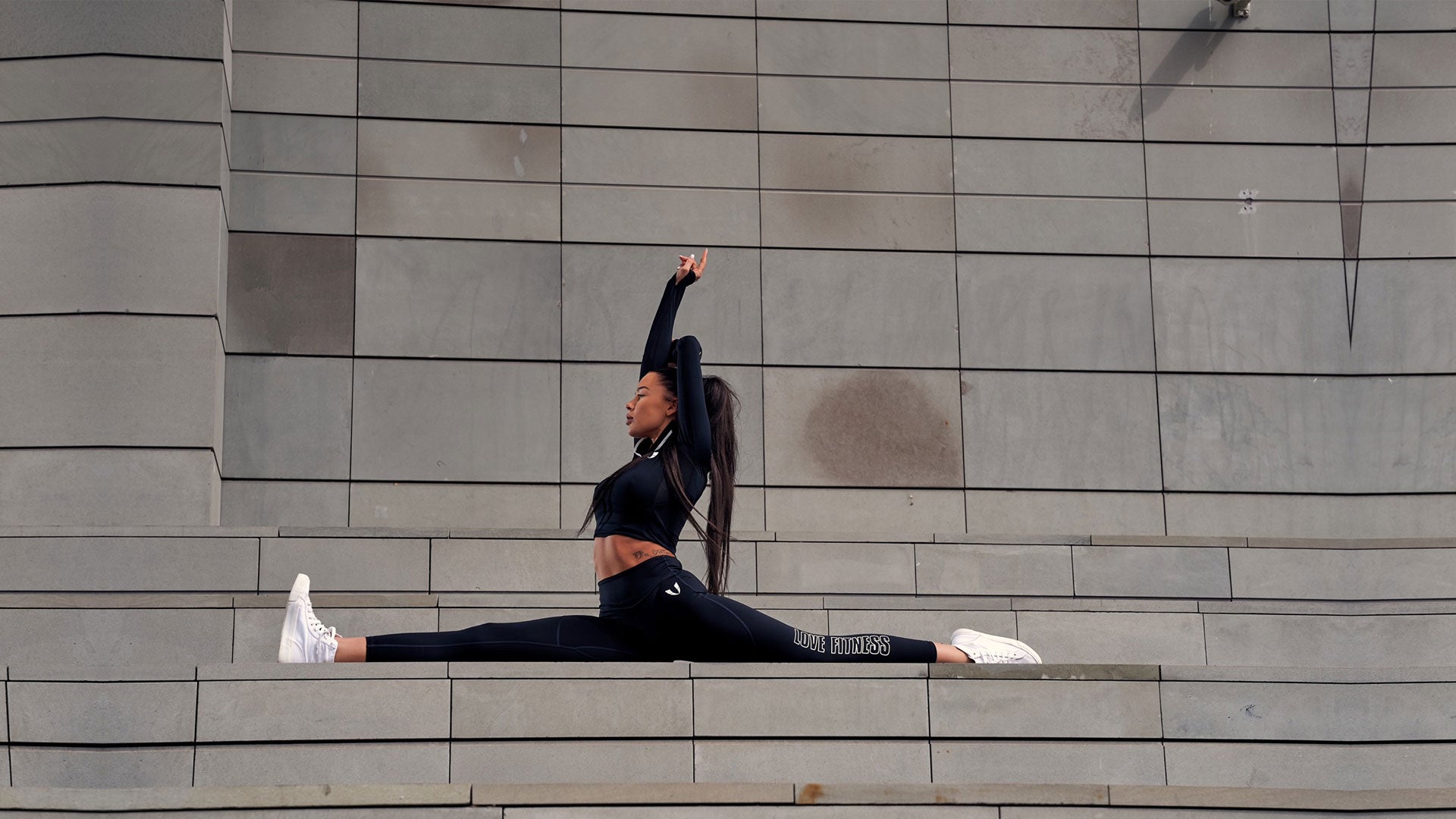 Why do people need personal trainers?
For people looking to enhance their workout program or start a new one, hiring a personal trainer has many advantages. Common fitness goals include losing weight, gaining muscle, improving flexibil...
Read more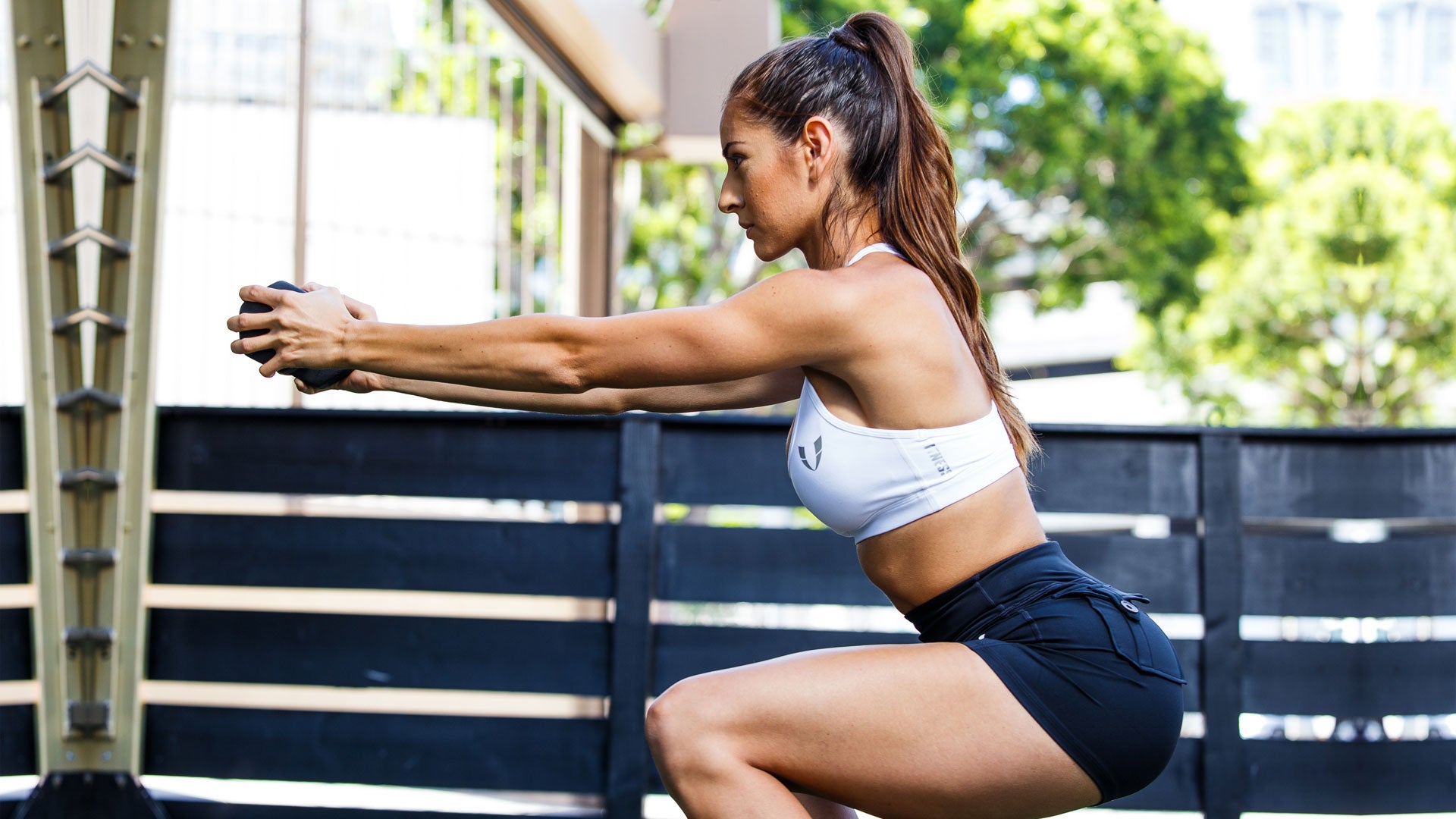 30-minute dumbbell workout for women
Fitness experts recommend adding dumbbell weights to your workout routine to improve bone density, speed metabolism, stimulate muscle tone and increase overall calories burned. Women can get all th...
Read more