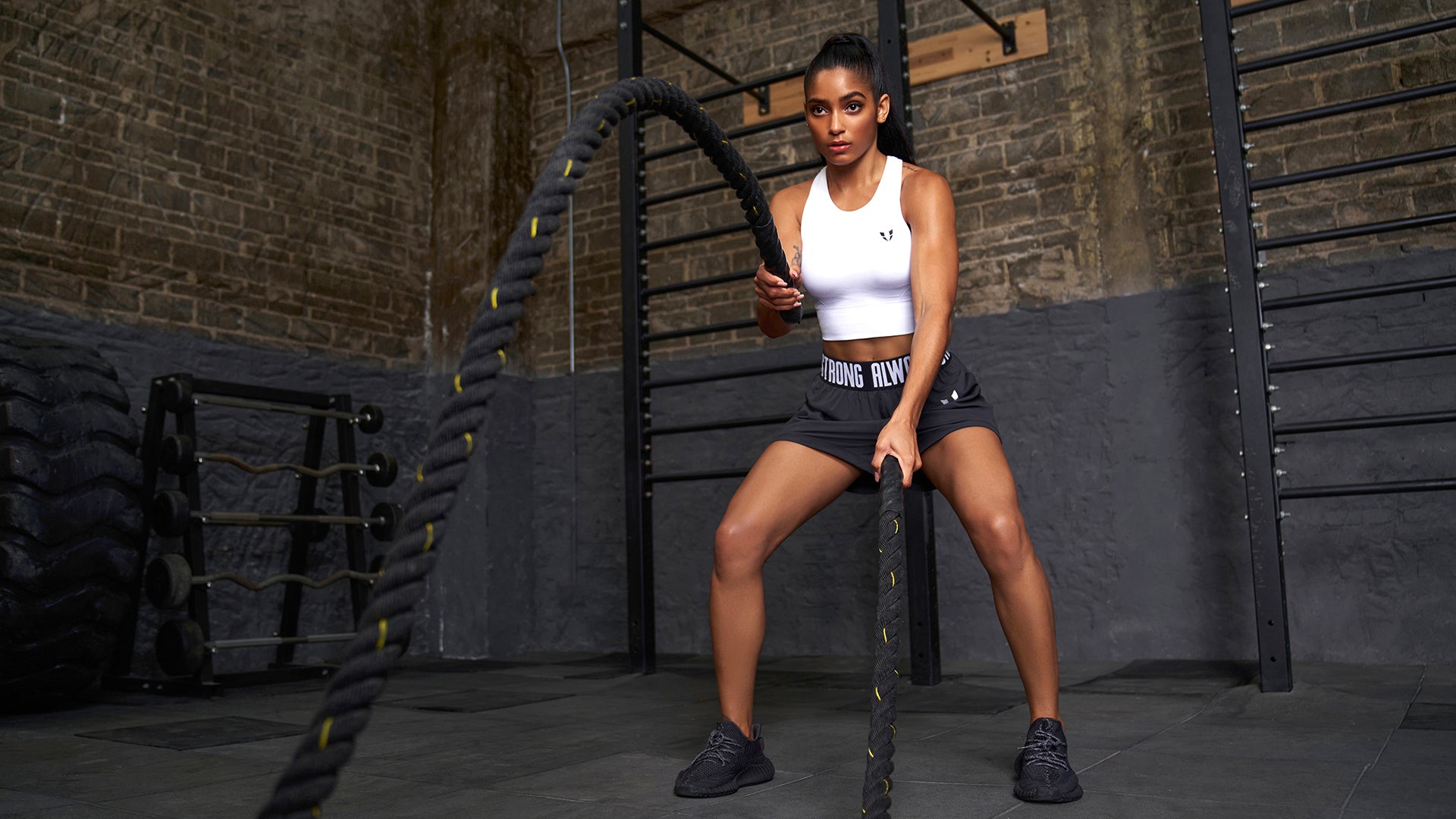 What to wear to the gym for the first time?
Is this your first time at the gym? If so, you might be feeling a little bit anxious about the whole thing. It's natural to feel this way! You probably have many questions about what to wear, what not to wear, how much you should prepare and many others. Fortunately, we're here to try and answer all your questions to help make your first time at the gym a pleasant experience. This article will discuss what to wear to the gym for the first time.
A Moving Compatible Sports Bra
You might think that this is obvious, but it's not. Even if all you're doing at the gym is walking on the treadmill or lifting weights, you'll want to make sure that whatever clothes you pick out are moving compatible. This means they won't restrict your movement or chafe against your skin during the workout. It also means they won't cause any damage or discomfort afterward either. The best option for this is a good sports bra because it will keep your chest under control while preventing movement restrictions. Still, it will also prevent nipple chafing during high-intensity workouts like running or weightlifting (and even yoga!). If possible, try on several different brands and styles of bras until you find one that fits perfectly, feels comfortable and is supportive enough for your needs.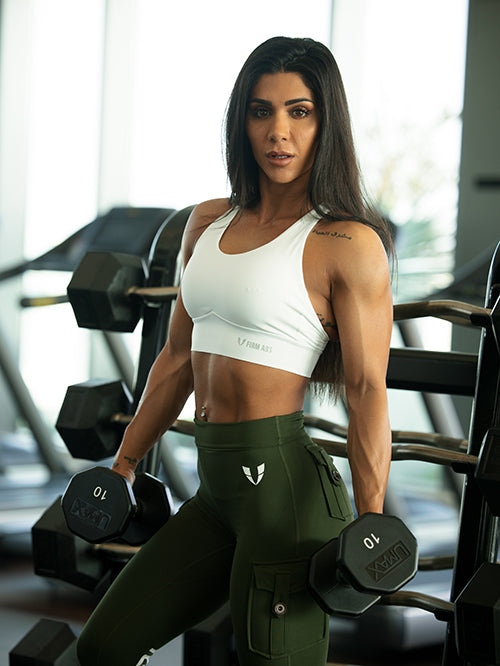 Functional Gym Leggings
Functional Gym Leggings are an excellent option for the first-time gym goer. They are comfortable and look good. They come in a wide range of colors and styles, so you can find something that fits your style and personality. Functional Gym Leggings have an elastic waistband so they won't fall, no matter how much you swing your arms or bend over. They also have pockets for your phone, ID, credit cards, or whatever else you need on hand while working out. Functional Gym Leggings will help keep you cool during exercise thanks to their mesh panels or mesh insets that allow airflow through the material. You can wear them for any activity, including yoga, Pilates, and weight lifting.
Functional Gym Leggings can be worn with sneakers, tennis shoes, or cross-trainers, depending on how active you plan to be at the gym. If you plan on running or jumping rope outside, you should choose sneakers over cross trainers since they have extra support in the sole of the shoe that will help prevent injury when landing from jumps or running at full speed across the gym floor.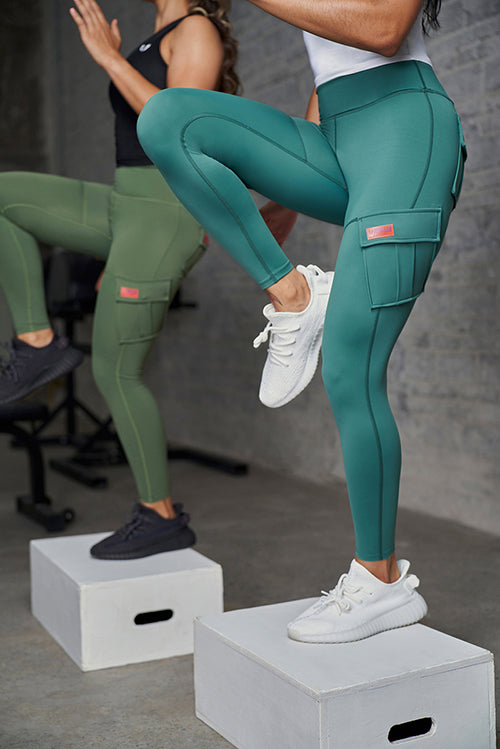 A Sweat-Wicking T-Shirt
First, you'll want to make sure you're wearing a good t-shirt. You might think that the first time you go to the gym, you should wear something cute and stylish. But the truth is, no one cares what you look like at the gym! They care that you're there, so they can get their work done. The last thing they need is for someone to distract them with their outfit. A sweat-wicking t-shirt will keep you dry while keeping your body temperature regulated. It's important not to wear too many layers-you want to be able to breathe while working out. You'll also need something made from quality material, so it doesn't fall apart after only one wash (or worse: before). It'll last longer and won't cost as much money overall.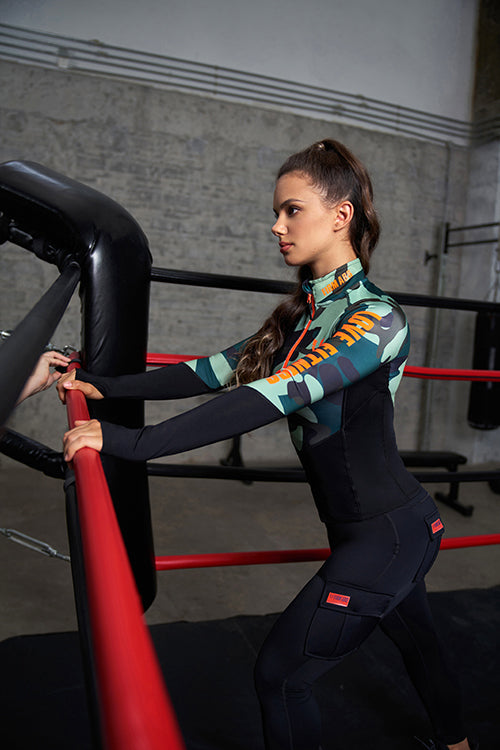 A Lightweight Jacket
A lightweight jacket is a must-have for your gym bag. It's the perfect thing to throw on over your gym clothes if you're heading outside or over your workout clothes if you're heading out after. A lightweight jacket is also a great way to stay warm while working out and keep you from overheating during your workouts. If you're unsure which jacket to get, check out our list of the best jackets for women, including everything from lightweight down jackets for winter to waterproof rain jackets for spring and summer months.
Proper Gym Shoes
When you walk into the gym for the first time, the last thing you want to think about is what to wear. Dressing for the gym is more than just picking out some comfortable clothes and hitting the gym. You should always dress in layers and make sure that your clothes are breathable. This way, you can easily take off or add layers depending on how hot or cold it is inside. It would help if you also made sure that everything fits appropriately because having clothing that doesn't fit right will not only be uncomfortable but can also be dangerous when working out. In addition to having clothing that fits appropriately and is comfortable, you'll want to make sure that your shoes are suited for whatever type of exercise you'll be doing at the gym. If you're going to be doing low-impact activities like yoga or pilates, then sneakers are probably okay. Still, if you plan on doing high-impact activities like running or jumping rope, you'll want proper athletic shoes designed specifically for those activities.
Proper Gym Shorts
When you're just starting, it's best to keep things simple. You need a good pair of shorts and a t-shirt that fits well and are comfortable. As you get more comfortable working out, you can add other items to your workout wardrobe. The best gym shorts are lightweight materials that wick sweat away from your body while still providing enough support for running or lifting weights. They should also be long enough to cover the knee caps when standing up straight, which will help prevent chafing and blisters if you're doing high-impact activities like running or jumping rope at the gym. You can find basic gym shorts at most sporting goods stores or department stores like Target or Walmart. The best ones are made by brands like Under Armor, Nike, Adidas, and Champion - but they tend to be expensive and aren't necessary for anyone who only goes to the gym once or twice a week.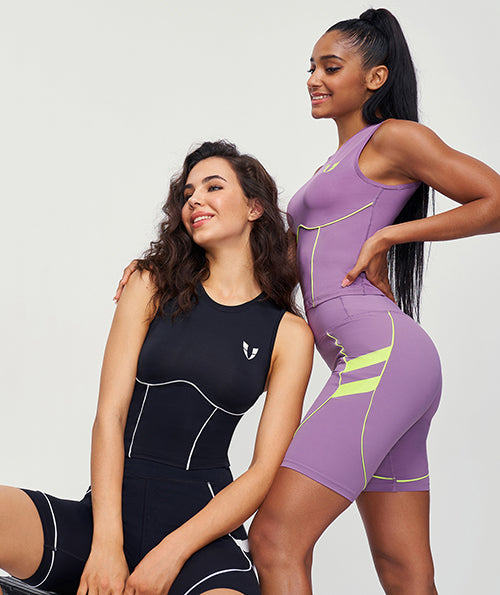 Training Socks
Training socks are usually made from synthetic materials such as nylon and polyester. These training socks are designed with a lot of attention to detail, so they can absorb sweat while keeping your feet dry. They also come with reinforced toe areas that make them less likely to tear or wear out quickly.
Sweat-wicking underwear
If you are going to the gym for the first time, you should wear your sweat-wicking underwear. These underwear are made of various materials such as cotton, silk, nylon, or spandex. The material used in this type of underwear is designed to let your skin breathe to keep you dry and comfortable during exercise. This allows you to stay active for an extended period without feeling uncomfortable because of sweat accumulation on your skin and around your body. You can also get these types of underwear from various stores and online stores at affordable prices.
Wrapping Up
Pick an outfit that reflects your personality and one that motivates you to go to the gym. Whether you wear a pair of comfy leggings with a long sleeve shirt or a pair of spandex pants and a tank top, remember that comfort is king when your first trip to the gym. If you feel comfortable, you will be eager to show up again.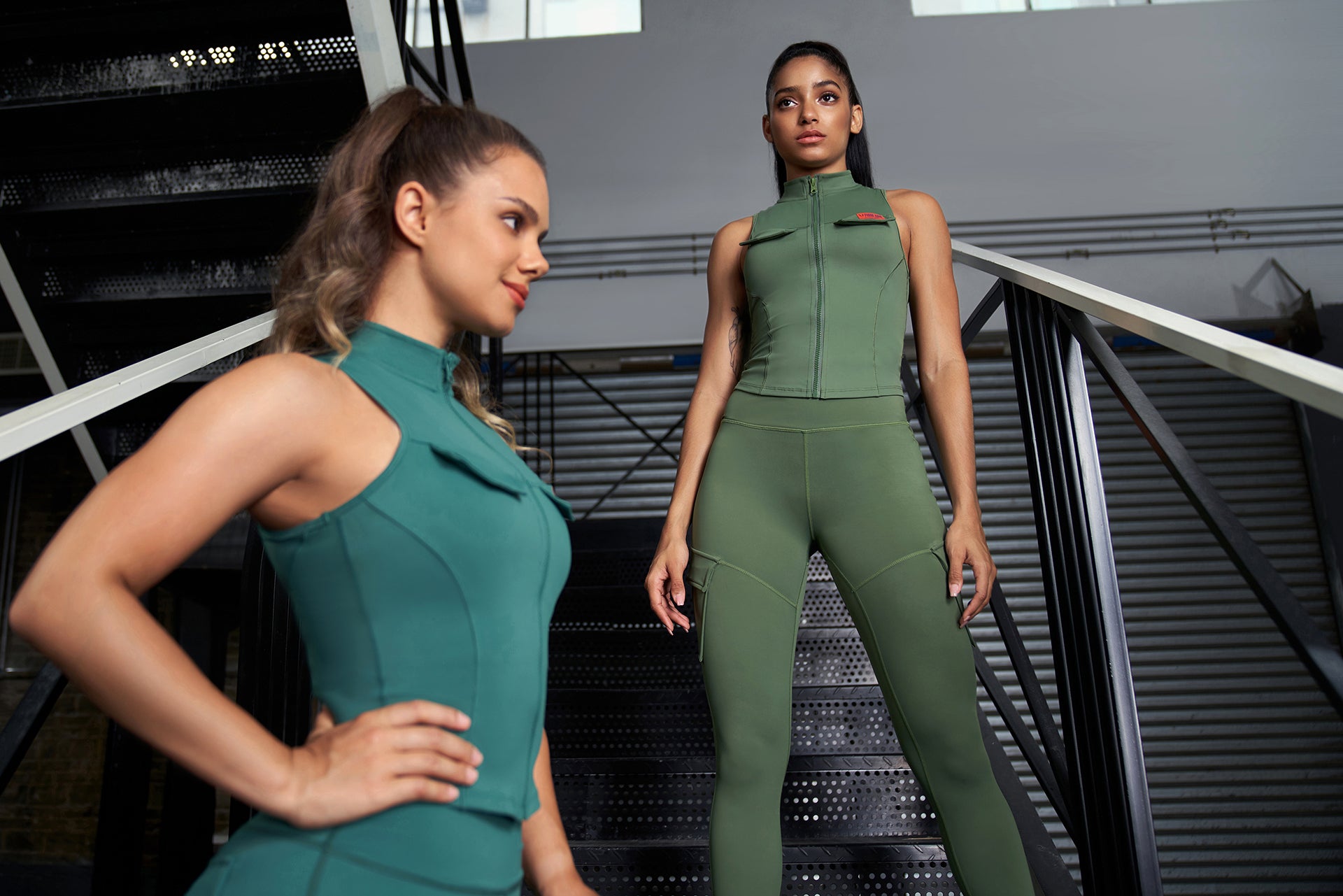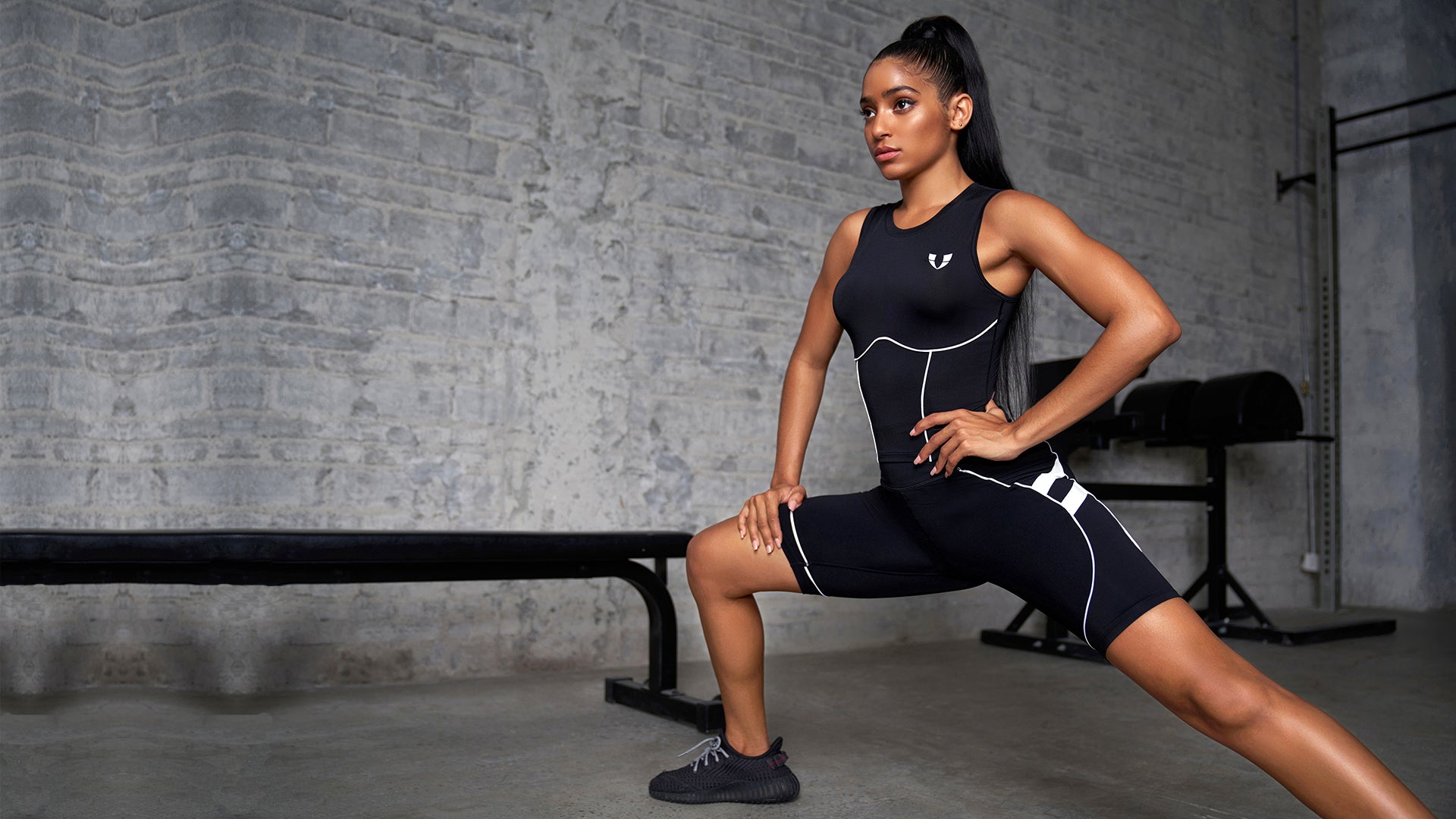 How does sportswear improve performance?
Oftentimes, athletes are looking for any edge they can get to improve their performance. Some turn to supplements or more rigorous training regimens, while others focus on their diet. Others still ...
Read more