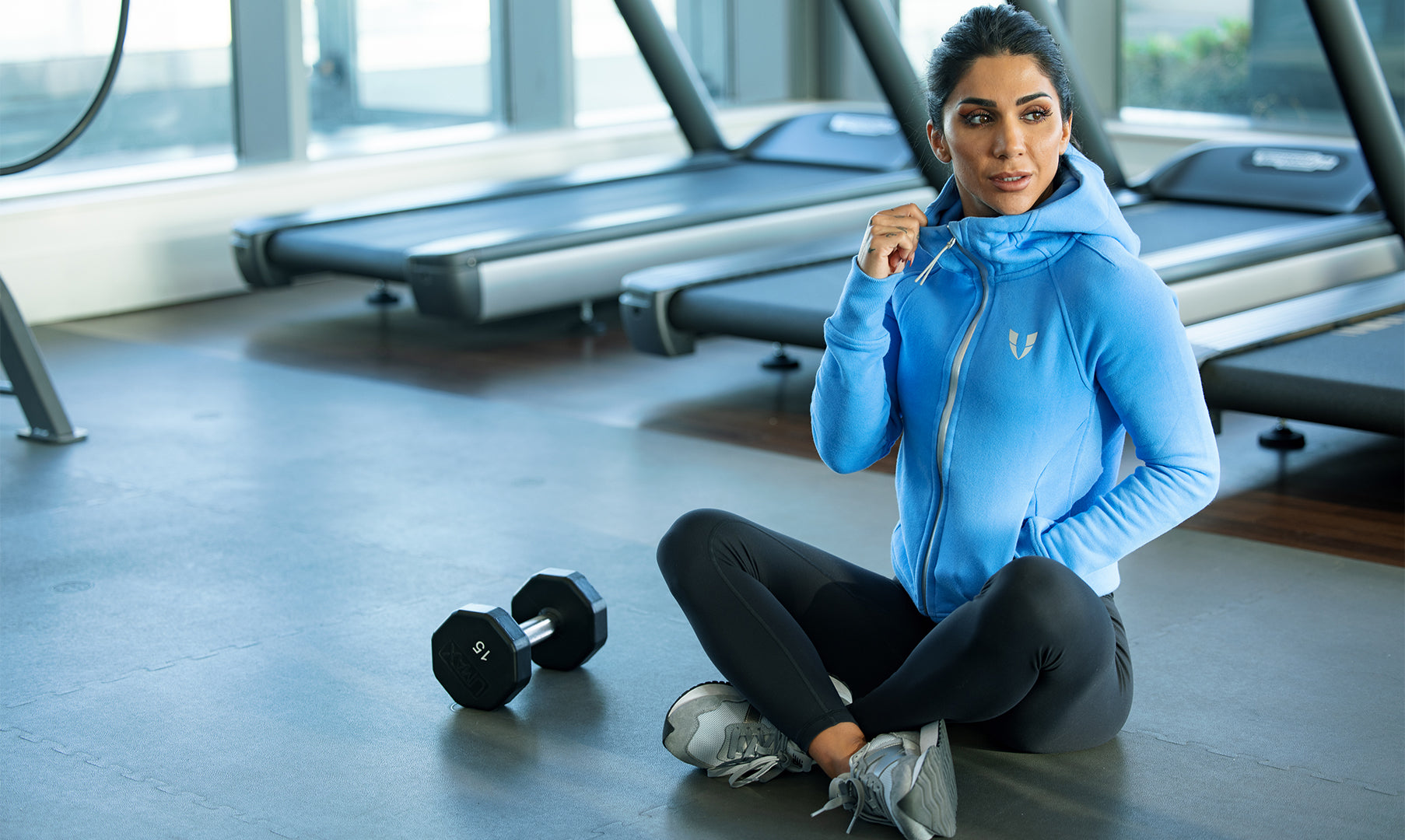 A hoodie is a popular piece of clothing nowadays, whether you wear them as a casual outfit or for sports. This can cause many different ways to style the same item. Hoodies are also very versatile pieces of clothing so these outfits can be pulled off on many occasions. This post is an eye-opener if you need to learn how to mix your clothes up.
You can make a simple hoodie elegant and classy, depending on how you wear it. Here are six different ways to style a hoodie.
1. Consider a Sweatsuit
If you have a sweatsuit, it's worth considering a hoodie. Wearing a hoodie with a matching pair of sweatpants is cute and comfortable. Sweatsuits are often used when you want to relax and be comfortable in something that feels like PJs. This gives off a cute vibe, too, with the hoodie. If you want to add more colours, try making the pants different colours than the sweatsuit and wear them together. Add colourful accessories such as shoes or jewellery to set it off. The hoodie can also be a different colour than the sweatpant, especially if you're wearing it with sneakers. Many people think of sweatpants as rough clothing, but you can still set it off with a nice patterned hoodie and make it look cute. Sweatsuits usually have a casual and comfortable vibe, but you can make it look nice by throwing on a stylish hoodie.
2. Style With Jeans
A hoodie can be worn with jeans, too. If you're going for the comfortable look, try pairing it with some stiletto heels and a nice pair of glasses. This gives off a more casual vibe while still looking lovely with the jeans and heels. Some dresses also work well with jeans, but if you're trying to be more casual or wear it when you're out running errands, stick to a simple hooded shirt and pair it with something like jeans. Ensure the hoodie is tight enough for the best of both worlds. The best way to wear it is comfortably loose, not sloppy or looking like you're trying to hide something. If you want to make the look more stylish, use a sweater or cardigan. The hoodie goes friendly with any other clothing style, such as jeans, sweatpants and even a dressier outfit.
3. Denim Jacket With Hoodie
Wearing a denim jacket with a hoodie is also a popular look. However, if you're wearing it for sports, it's best to wear it over the hoodie instead of under. This is because if you wear it under, the jacket doesn't protect you from the cold weather. You can also experiment with different ways to style this look, such as adding stripes or even wearing studded accessories with the look. Men can also wear this outfit, making it less girly and more stylish looks you can pull off. The denim jacket also sets off a more casual vibe. This can make it better suited for wearing when hanging out with friends rather than going to a more elegant and formal event. If you're planning on using this outfit to go to an official event, wear a nice button-down shirt and pair it with jeans or slacks.
4. With Tailored Trousers
If you're going for a more formal occasion, a hoodie can be used with tailored trousers. This is a sleek look that makes you stand out. You can wear a nice shirt underneath the hoodie to give off a more formal and mature vibe. This look is great for work or even going out with friends if you're not back. It's perfect for any occasion where you want a more professional or elegant appearance. The best way to wear this style is under a blazer. This look will add to the formal style you're trying to achieve while maintaining a simple look.
5. Under a Leather Jacket
A hoodie with a leather jacket is perfect if you're trying to look more stylish or edgy. The leather jacket will give you the look of a rugged fashionista. While the hoodie usually covers your head with some patches on the back, you can also go for something with a hood. This way, it can protect your face from air and touch, which is perfect for winter. You can also go for studded or spiked accessories to add edginess to the outfit. You can make this look stylish by adding studs or spikes to the overalls and your shoes. For an even more edgy look, you can wear the hoodie with a pair of overalls. For a more casual look, wearing this with jeans and a leather jacket is also still possible.
6. With Cropped Shorts
The look is undoubtedly popular since it's stylish and elegant, and looks great on any occasion while still being comfortable and casual enough to wear anywhere. This elegant look doesn't come off as too casual and is perfect for any occasion. You can pair it with a nice button-down shirt or polo to make yourself look more professional. If you want an elegant and formal look, try pairing the hoodie with cropped shorts instead. A cropped jacket also goes well with this style. This is great for pairing with a cute pair of heels as well. This outfit will give you precisely what you're looking for when looking for a more sophisticated or mature look.
Conclusion
There are many ways how to style a hoodie, but it all depends on what you're looking for. While many wear it with sweatpants or jeans, this is not the best look to achieve if you want to be trendy. A hoodie can also be worn with a denim jacket and a formal outfit if you don't want to go too casual. If you're going casual and know that the weather will be cold, go for sweat shorts or jeans under the hoodie. The best way to wear a hoodie is with something that is either not too tight or large and baggy, so it doesn't overpower your outfit. It would help if you stuck to neutral colours since this will give off a more excellent and mature vibe.