Article: CARGO FITNESS LEGGINGS: Versatile, Comfortable, and Stylish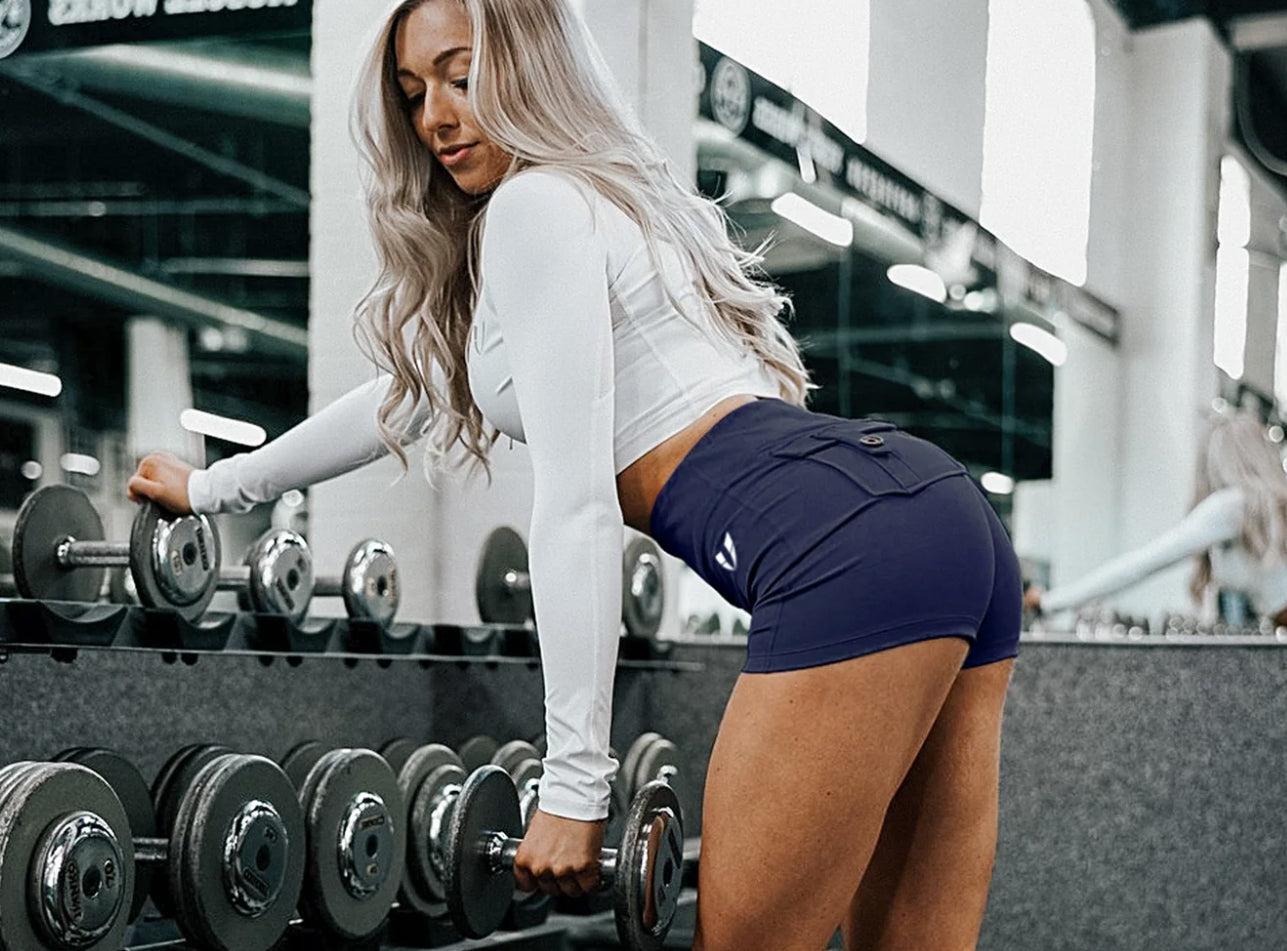 CARGO FITNESS LEGGINGS: Versatile, Comfortable, and Stylish
In today's fast-paced lifestyle, we need clothing that is not only fashionable and comfortable but also adaptable to various activities. CARGO FITNESS LEGGINGS are the perfect solution, as they combine functionality, comfort, and exceptional quality. These leggings are suitable for fitness workouts, outdoor adventures like hiking and trekking, as well as everyday wear and street style. Additionally, the clever pocket design allows you to conveniently store small items and even your smartphone.
The Perfect Blend of Fashion and Fitness CARGO FITNESS LEGGINGS draw inspiration from both fashion and fitness, resulting in a unique and versatile wardrobe essential. Whether you're engaging in intense workouts at the gym or aiming for a stylish look while on the streets, these leggings exude confidence and individuality. The high-waisted design not only complements your physique but also ensures comfort during your exercise routines.

Ideal for a Range of Outdoor Activities Beyond being perfect for fitness and daily wear, CARGO FITNESS LEGGINGS excel in various outdoor activities. Crafted from high-quality fabrics, they offer excellent breathability and quick-drying properties, ensuring you stay comfortable and dry during outdoor adventures such as mountain climbing and trekking. These leggings are a reliable companion, allowing you to freely explore the beauty of nature.

Comfortable Quality, Built to Last Comfort is a crucial factor when choosing activewear, and CARGO FITNESS LEGGINGS surpass expectations. The premium materials used in their construction provide a soft and comfortable fit that contours to your body. You can expect these leggings to retain their excellent quality even after multiple high-intensity workouts, thanks to their exceptional craftsmanship.

Convenient Pocket Design In addition to comfort and versatility, CARGO FITNESS LEGGINGS feature a clever pocket design. The pockets are perfect for storing small items such as keys, coins, and lip balm, eliminating the need to carry an extra bag. Moreover, the pocket size is thoughtfully designed to accommodate your smartphone, allowing you easy access whenever needed.
Conclusion: CARGO FITNESS LEGGINGS are fashionable, comfortable, and multi-functional activewear. Ideal for both fitness enthusiasts and those seeking a trendy look, they offer outstanding comfort and quality. Their versatility extends beyond the gym, making them suitable for outdoor adventures and everyday wear. With the convenient pocket design, you can carry your essentials effortlessly.
Overall, CARGO FITNESS LEGGINGS are an excellent addition to your wardrobe. Whether you're engaging in intense workouts, embarking on outdoor escapades, or simply going about your daily routine, these leggings will boost your confidence and style. Embrace the blend of fashion and functionality with CARGO FITNESS LEGGINGS, and experience a whole new level of comfort and convenience.