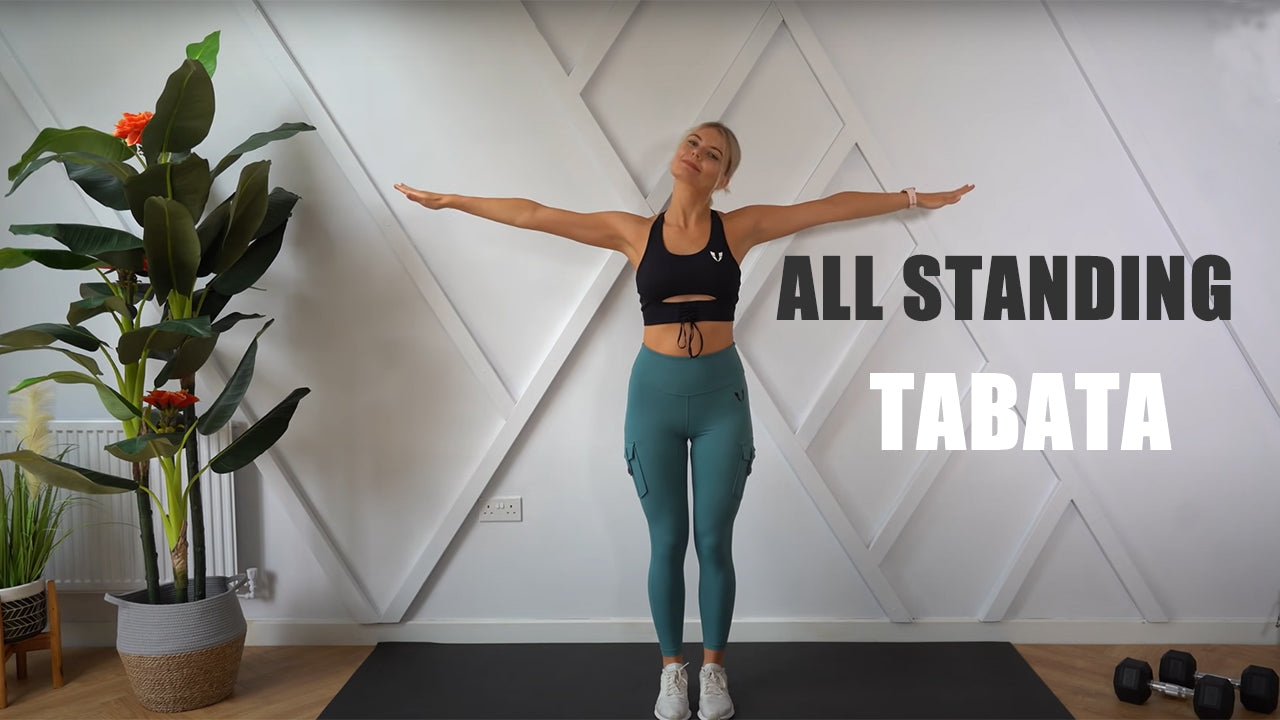 30 Min All Standing High Intensity Tabata HIIT Workout
The 30 Min High Intensity Tabata Workout is designed around high intensity training using Tabata principals. This "30" minute workout can be performed anywhere, it uses no weights or equipment so you can exercise at home, at work, outdoors or even in your hotel room. All you need is your body for resistance and it targets all twenty six muscle groups so you get a full body workout that allows you to burn calories while simultaneously building lean muscle.
The outfit
mesh back sports bra ($40.00)
cargo pockets leggings ($58.00)
Disclaimer
You should consult a health care professional before starting this or any other fitness video. Do not start this fitness program if your doctor or health care provider advises against it.
This video is designed for educational purposes only. It is not a substitute for, nor does it replace, medical advice. If you have any concerns about your health, you should talk to your doctor.
The use of this video on FIRM ABS is solely at your own risk and FIRM ABS will not be held accountable or liable for any harm you sustain as a result of performing this video.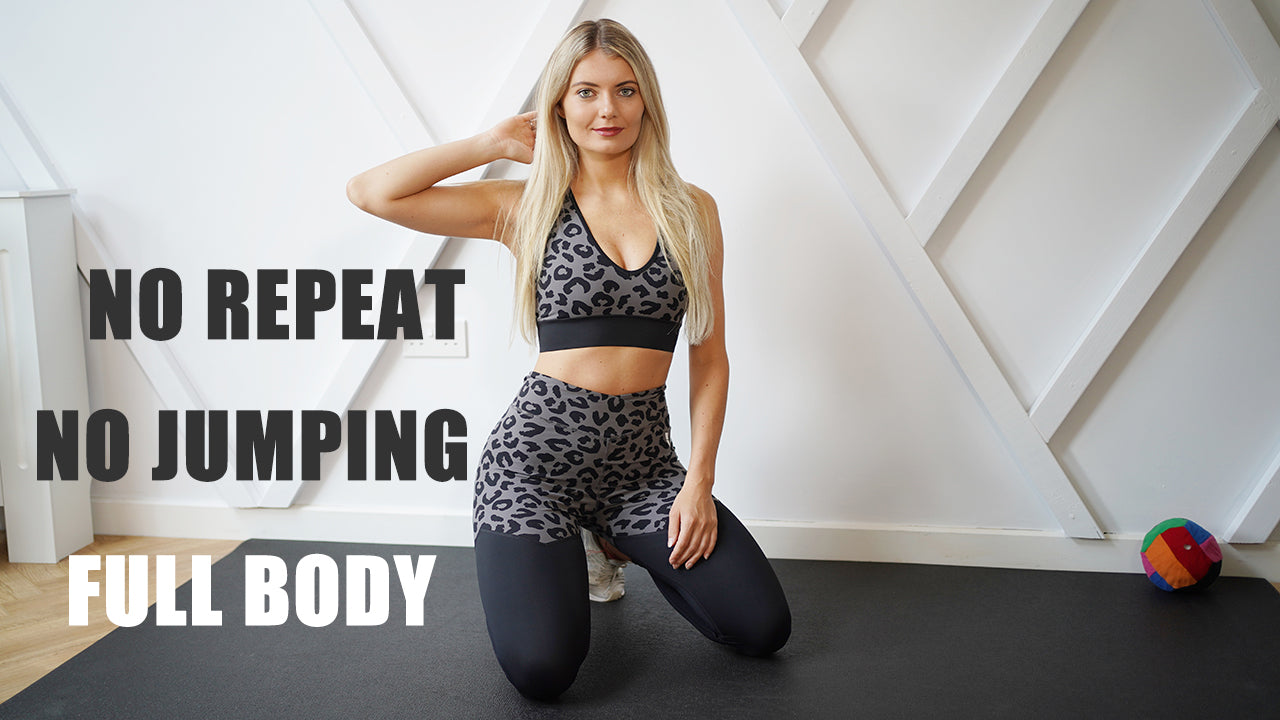 35 Min No Jumping Full Body Workout
35 Min No Jumping Full Body Workout is a well-rounded at-home workout program designed to burn fat, build lean muscle, raise metabolism, reduce inflammation, and increase mobility. By working out ...
Read more